District 88 wishes its stakeholders a safe and happy Spring Break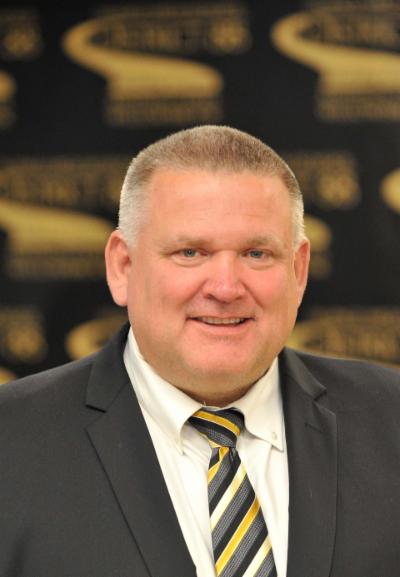 As we head into Spring Break, I would like to wish our staff, students, parents/guardians and community members a safe and happy break. I hope you all enjoy some time with family and friends and are able to relax and come back refreshed to finish the 2017-18 school year strong.
When reflecting on the 2017-18 school year so far, certainly a topic of local and national discussion has been school safety, and we've had conversations about this topic we hoped would never be necessary. I want to assure you the security of our students and staff is always at the forefront of our work, and you can read more about our safety and security measures to maintain a secure and caring home at Addison Trail and Willowbrook at https://www.dupage88.net/site/page/8086. We also hosted a School Safety Forum on March 12, where about 400 student leaders from 28 Chicago-area high schools (including our two schools, Addison Trail and Willowbrook) came together for a day of conversation and planning regarding school safety during a forum at Willowbrook. You can read more about that event at https://www.dupage88.net/site/page/8100. We all share the goal of making our schools safe and welcoming, and we can accomplish that by working together and remembering that if you see something, say something.
Safety and security is our No. 1 priority, but I also would like to recognize the successes and accomplishments our students, staff and alumni have achieved inside the classroom and beyond. So far this school year, pupils at Addison Trail and Willowbrook have received recognition at the state and national levels in academics, extracurricular activities and athletics. To see/read about highlights of those accomplishments, check out our 2017-18 photo albums at:
As we look ahead to the end of the school year and beyond, I would like to share with you a few important reminders.
Last day of school for the 2017-18 school year
As we've previously shared through our District 88 Newsletter, website and social media, the school calendar includes five Emergency Days, in accordance with the Illinois School Code.
With the snow day on Feb. 9, the district's last day for the 2017-18 school year will be Tuesday, May 29 (provided no other Emergency Days are needed). Please mark your calendar and be aware school will be in session through that date.
Final exams schedule
Along with the adjusted last day of school mentioned above, we also have an adjusted final exams schedule. See the 2017-18 second-semester finals schedule below.
Thursday, May 24
Period 1: 7:45 to 9:25 a.m.
Period 3: 9:35 to 11:15 a.m.
Period 4: 11:25 a.m. to 1:05 p.m.
Friday, May 25
Period 7: 7:45 to 9:25 a.m.
Period 2: 9:35 to 11:15 a.m.
Period 5: 11:25 a.m. to 1:05 p.m.
Tuesday, May 29
Period 8: 7:45 to 9:25 a.m.
Period 6: 9:35 to 11:15 a.m.
Period 0/Makeups: 11:25 a.m. to 1:05 p.m.
Calendar approved for 2019-20 school year
During its March 12 meeting, the District 88 Board of Education adopted the calendar for the 2019-20 school year.
Highlights of the calendar include:
First day of classes: Aug. 14, 2019
Parent-teacher conferences: Oct. 2 and 3, 2019
Graduation: May 17, 2020
Last day of classes: May 22, 2020 (provided no Emergency Days are used)
Breaks:
Thanksgiving Break: Nov. 27 - 29, 2019
Winter Break: Dec. 23, 2019 - Jan. 3, 2020
Spring Break: March 30 - April 3, 2020
Exams:
First-semester exams: Dec. 17 - 19, 2019
Second-semester exams: May 20 - 22, 2020
To see the full calendar, go to https://www.dupage88.net/site/page/23. You also can view the 2017-18 and the 2018-19 calendars at that link.
Thank you for your continued support of District 88. It's because of your partnership we're able to accomplish our mission of working for the continuous improvement of student achievement. I look forward to working together to complete another tremendous school year.

Scott J. Helton, Ed.D.
Superintendent of Schools