A safety message from the Superintendent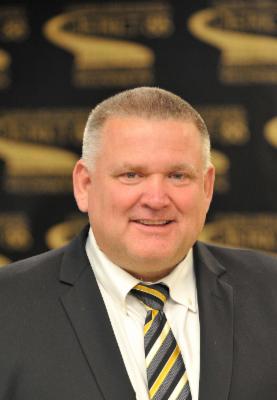 Pictured is District 88 Superintendent Dr. Scott Helton.
At District 88, the safety and well-being of our students and staff is our No. 1 priority. In light of the recent tragic incident at Saugus High School in Santa Clarita, Calif., we would like to offer our deepest sympathy and condolences to the victims and their loved ones. Our hearts and thoughts are with those who have been affected.
We want to assure you the security of our students and staff is always at the forefront of our work. We all share the goal of making our schools safe and welcoming for our students, staff and visitors, and more information about steps we take to maintain a secure and caring home at District 88 can be viewed at www.dupage88.net/Safety2019-20.
In times like these, it can be difficult to know what to say and do as parents/guardians. I would like to remind you our pupil personnel services team members are available to speak with students, should they need more support. Below are links with guidance from child health experts to assist you as well.
American Psychological Association – Helping Your Children Manage Distress in the Aftermath of a Shooting
Talking to Children About Violence: Tips for Parents and Teachers – NASP
Earlier this week on Nov. 13, our administrative team met with representatives from the Addison Police Department, the Villa Park Police Department, local dispatchers and Addison School District 4 to discuss safety and security. The group came together to debrief about an incident that took place on Nov. 6 at Addison Trail, where the rapid emergency response system we installed earlier this school year (called BluePoint Alert Solutions) malfunctioned, and the alarm was activated. This was an extremely unfortunate situation, and we're working with BluePoint to determine and resolve the issue. BluePoint representatives attended the debrief session as well to work with us in ensuring the safety and security of our buildings. We also are meeting with Addison Trail staff members and students to gather their feedback.
The debrief session provided an opportunity for us to review and enhance our emergency response protocols. We will continue to work with local first responders to make sure we follow best practices with regard to school safety initiatives.
During the session, we also reflected on the work we've done in the area of school safety. I was proud to present the police departments with the Illinois State Board of Education Those Who Excel Award of Excellence we received on Oct. 19. Members of the DuPage High School District 88 Learning Community School Safety Team (which is comprised of the Village of Addison, the Village of Villa Park, the Addison Police Department, the Addison Fire Protection District, the Villa Park Police Department, the Villa Park Fire Department, the DuPage Regional Office of Education, state representatives and senators, Peg Agnos and Jen Figurelli from the Legislative Education Network of DuPage (LEND), Addison Trail social worker Jorge de Leon and Willowbrook social worker Erik Engel) earned that recognition (the highest award level) for their work in creating and participating in several safety activities and programs.
Those events include a School Safety Forum in March 2018 (where about 400 student leaders from 28 Chicago-area high schools came together at Willowbrook for a day of conversation and planning regarding school safety) and a Safety and Security Tabletop Exercise in April 2018. They also were honored for the implementation of ALICE (Alert, Lockdown, Inform, Counter, Evacuate) Training in District 88 in August 2018 and for earning a grant from the Department of Justice, Office of Community Oriented Policing Services (COPS) for the School Violence Prevention Program, which was used to install BluePoint.
I would like to take this opportunity to remind our parents/guardians and community members that during an emergency, our priority is maintaining the safety and well-being of our students and staff and securing the building. We will communicate as quickly and as often as possible with the most accurate information. Our main source of communication during an emergency is our website, and we encourage stakeholders to go to www.dupage88.net for up-to-date and factual details. I also encourage our families to coordinate a plan for communication and reunification in the event of a school emergency and evacuation.
We value security highly at District 88, and we work daily to implement steps to keep students and staff members safe. If you have questions or feedback regarding the security measures at District 88, please feel free to contact me at shelton@dupage88.net or 630-530-3980. Our relationships with our students, staff, parents/guardians and community are critical to providing safe schools, and we truly value those partnerships. Thank you for your continued support of District 88.

Scott J. Helton, Ed.D.
Superintendent of Schools, DuPage High School District 88