District 88 partners with local businesses, workforce development committees and chambers to provide students with real-world opportunities in the workplace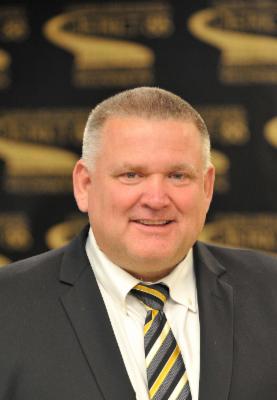 Pictured is District 88 Superintendent Dr. Scott Helton.
At District 88, our mission is to work for the continuous improvement of student achievement.
As part of that focus, we partner with local colleges, businesses, workforce development committees and chamber of commerce groups to provide our students with the skills and knowledge to be career ready and successful in the workforce.
These initiatives not only help accomplish our mission, but they also are an integral part of our Strategic Plan. We met with more than 700 stakeholders throughout the 2018-19 school year to update our Strategic Plan, which was approved by the District 88 Board of Education in February 2019 after the recommendation of the administration. We updated our Strategic Plan to retool and enhance the existing 2010 plan and to ensure the focus remains on accomplishing our mission. The 2019 plan reflects a focus on the whole student, with an emphasis on cultural competency and culturally responsive classrooms, to ensure students are college, career and world ready. Read more about our Strategic Plan – and see our updated Goals and Indicators – at www.dupage88.net/StrategicPlan2018.
Below are several examples of initiatives we've implemented.
Greater Oak Brook Chamber of Commerce and Economic Development Partnership: Willowbrook works with the Greater Oak Brook Chamber of Commerce and Economic Development Partnership to provide opportunities for students such as: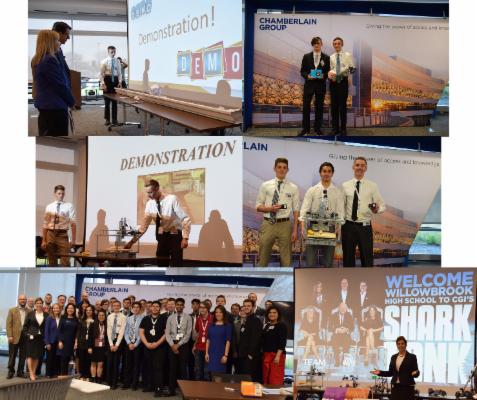 Chamberlain Group's ONETeam Cares Program (pictured above): CGI is committed to empowering the next generation of engineers by providing opportunities for students passionate about STEAM careers. In collaboration with the Greater Oak Brook Chamber of Commerce Bridge Partnership Program, CGI's engineer volunteers mentored Willowbrook pupils in classroom sessions to develop their own smart home robots. Read more athttps://www.dupage88.net/site/page/10005.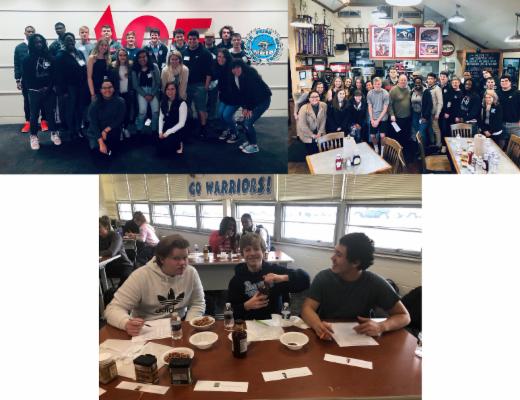 Representatives from Ace Hardware met with students in Willowbrook's Sports and Entertainment Marketing classes (pictured above). The goal was for participants to develop an understanding of critical thinking/problem solving, professionalism/work ethic, teamwork and oral/written communication. Read more at https://www.dupage88.net/site/page/10005.


Willowbrook partnered with the chamber to develop a "near-peer" mentoring experience called the STEM Bridge Partnership program, which matches young business professionals from the Greater Oak Brook Chamber of Commerce with students interested in pursuing in-demand Science, Technology, Engineering and Math (STEM) careers. This program had young leaders from Ace Hardware, GEA Architects, Ltd., Terracon Construction LLC, SWC Technology Partners and Northwestern Mutual working with Willowbrook students on real-life work simulations. Read more athttps://www.dupage88.net/site/page/6533.
Addison Workforce Development Committee: The focus of this group is to collaborate to provide opportunities to train students and adults for jobs available in the area (as well as offer programs such as internships and job shadowing) and to develop a directory of local businesses (including contact information, open positions and skills employees need to have).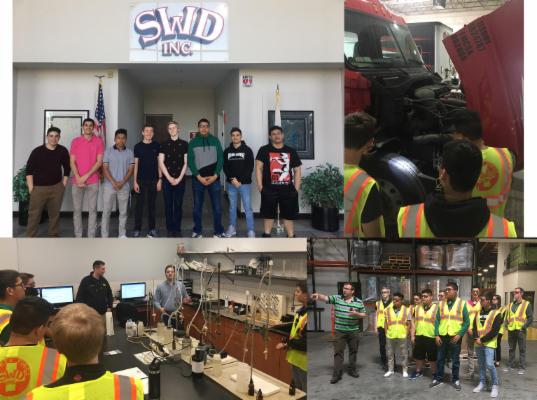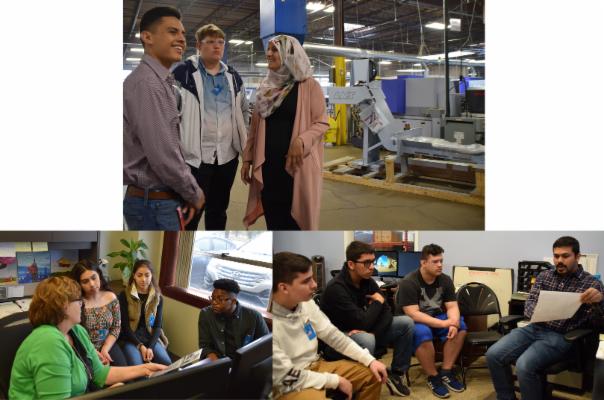 The Addison Workforce Development Committee has coordinated mentorship/job shadowing opportunities, where District 88 students have worked with employees on actual projects in various departments at SWD Inc., The Cary Company and Pioneer Service Inc. (pictured above). Students also have visited and toured JD Norman Industries. Read more athttps://www.dupage88.net/site/page/10005.

College of DuPage recently partnered with the Village of Addison and the Addison Workforce Development Committee to launch the pilot model of Project Hire-Ed, the college's new apprenticeship program that aims to address what business leaders believe is absent in the skills set of some recent graduates and what is missing from the workforce. The new initiative focuses on classroom curriculum, on-the-job skills building and employment in today's marketplace. Read more about Project Hire-Ed at https://www.cod.edu/project-hire-ed.
Recognizing successes: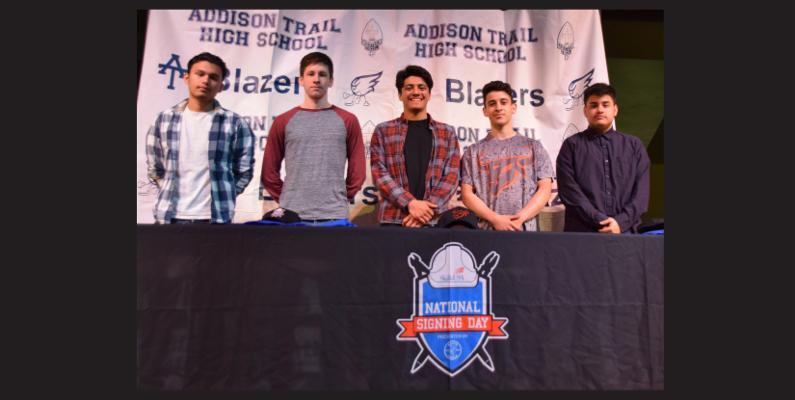 This past May, Addison Trail participated in SkillsUSA National Signing Day Sponsored by Klein Tools, which celebrated thousands of high school seniors throughout the U.S. who are pursuing a career in the skilled trades (pictured above). The goal of that event was to help close the skills gap and raise awareness of career options in the skilled trades. Five Addison Trail seniors were recognized as they signed their letters of intent, in a style similar to National Signing Day events for student-athletes. Read more at https://www.dupage88.net/site/page/9956.
Business partnerships: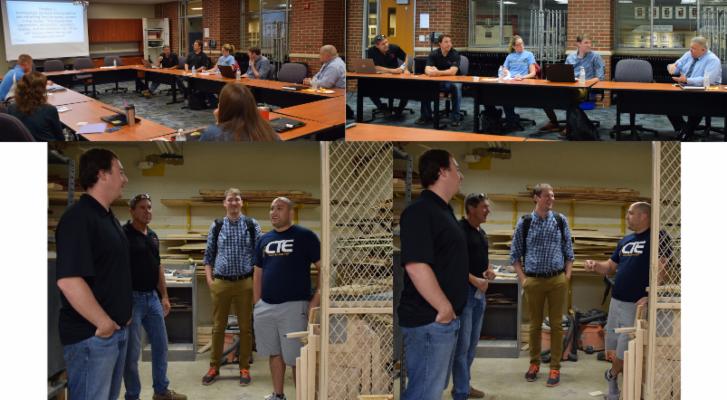 Top left: Mark Livesay (center) with OUR HOME iMPROVEMENT (OHi) speaks with District 88 staff and administrators. The groups met on Aug. 16 at Addison Trail to discuss a new partnership between the company and the district to provide Addison Trail and Willowbrook students with real-world work experiences. Top right: District 88 Superintendent Dr. Scott Helton (right) discusses the new program with (from left) Livesay and Nick Kautz Jr. from OHi, Willowbrook Career and Technical Education (CTE) Department Head Mary Barney and Willowbrook CTE teacher Kevin Quinn. Bottom left and right: Addison Trail CTE teacher Jeff Angle (right) shows the woods workshop to (from left) Kautz Jr., Livesay and Quinn during a tour of the school on Aug. 16.
Most recently, we're excited to announce a partnership with OUR HOME iMPROVEMENT (OHi) in Elk Grove Village. We're developing a program where about 100 District 88 students will travel to OHi once a month to attend a class on various industry topics and work on a job site. The plan is to then have those students apply and interview for a summer apprenticeship with the company. To participate in the program, students will need to be 16 years old or older and enroll in Building Trades or Woods courses at Addison Trail or Willowbrook. More details will be shared with students soon.
We look forward to continuing these efforts and to developing new partnerships, programs and initiatives. If you're interested in learning more or would like to partner with District 88, feel free to contact me at shelton@dupage88.net or 630-530-3990. Thank you for your continued support of District 88.


With District 88 Pride,
Scott J. Helton, Ed.D.
District 88 Superintendent