Thank you for another tremendous school year at District 88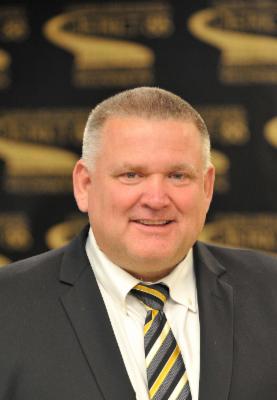 Pictured is District 88 Superintendent Dr. Scott Helton.
It has been another tremendous school year at District 88, and I thank all of our stakeholders for your partnership in helping us accomplish our mission of working for the continuous improvement of student achievement.

On May 19, about 1,000 District 88 students walked across the stage and into the next phase of their life during the commencement ceremonies at Addison Trail and Willowbrook. Graduation is always a tremendous event to celebrate the successes and accomplishments of the senior class, and I congratulate each and every student for his/her achievements. To watch the Addison Trail graduation ceremony, and to see a photo gallery of the event, go to www.dupage88.net/atgrad. To watch the Willowbrook graduation ceremony, and to see a photo gallery of the event, go to www.dupage88.net/wbgrad.
Graduation also is a time to reflect on the school year. When looking back at 2018-19, five areas stand out.
Safety and security: We continued our work with safety and security, which remains our No. 1 priority. This year, we worked with the Addison Police Department and Addison School District 4 and received a grant from the Department of Justice for the School Violence Prevention Program. With the funding from this grant, District 88 and District 4 bought and are in the process of installing a rapid emergency response system in all school facilities through BluePoint Alert Solutions. This system includes pull stations similar to fire alarms, strobe lights and mobile panic buttons that will be placed throughout the schools and outside the buildings.


Strategic Plan: We updated the district's Strategic Plan, which was approved by the District 88 Board of Education in February after the recommendation of the administration. We updated our Strategic Plan to retool and enhance the existing 2010 plan and to ensure the focus remains on accomplishing our mission. From September to November, we met with more than 700 stakeholders – including staff members, parents and guardians, community members and students – to gather their feedback and thoughts. The 2019 plan reflects a focus on the whole student, with an emphasis on cultural competency and culturally responsive classrooms, to ensure students are college, career and world ready. I truly appreciate all those who participated in this process to guide the future direction of District 88. The Every Student Succeeds Act, or ESSA, was implemented on the Illinois Report Card for the first time this year and uses multiple measures, referred to as indicators, to evaluate schools. Each individual school (rather than the overall district) is rated on those indicators and then placed into one of four categories (referred to as designations). We are proud Addison Trail and Willowbrook were rated as "Commendable Schools," and we look forward to continuing to improve. When looking at our Strategic Plan from 2010 and the current updated version, it's clear our Board of Education, administration and stakeholders understand the value of including multiple measures to ensure student growth and achievement. As a result, our vision and goals are very much aligned with the ESSA. Read more at www.dupage88.net/StrategicPlan2018.


Technology: We implemented a new delivery model for instructional technology this year, and we're excited all students will have a Chromebook next year as an added tool to enhance the learning environment. Read more at https://www.dupage88.net/site/page/9845.


Student successes: Our students continue to receive recognition at the state and national levels in academics, extracurricular activities and athletics. See highlights at www.dupage88.net/2018-19Successes.

You also can see photos of those accomplishments on our Facebook pages at:

Addison Trail: http://www.dupage88.net/ATSuccesses2018-19
Willowbrook: http://www.dupage88.net/WBSuccesses2018-19

National recognition: Addison Trail and Willowbrook were again listed on the U.S. News & World Report Best High Schools rankings. Read more at https://www.dupage88.net/site/page/9957.


We are incredibly proud of our students and staff for the work they do each and every day, and we look forward to another great school year in 2019-20. On behalf of the District 88 Administration and Board of Education, thank you for your continued support, and we wish you a wonderful summer break.

Sincerely,
Scott J. Helton, Ed.D.
Superintendent of Schools, DuPage High School District 88