Counseling Corner: Willowbrook Guidance Department provides ideas for a productive summer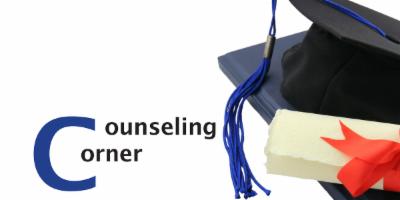 With summer break right around the corner, the Willowbrook Guidance Department offers tips to provide students with a rejuvenating, yet educational experience.
College visits:
It's never too early to start visiting colleges! If you are traveling, try to stop by a school while on the trip. It's important for students to visit a variety of schools in different settings, so they can find their "best fit." Try to meet with students and sit in on a class.
Career research:
Naviance: Students can access Naviance at https://tinyurl.com/y9hpwsr5.

Career assessment: Complete the "Interest Inventory" and the "Cluster Finder."
Explore colleges: Use the "SuperMatch" College Search.
Begin creating a résumé/brag sheet: Click "Résumé" under the About Me tab.
Occupational Outlook Handbook: Explore careers and job outlook at www.bls.gov/ooh.
Informational interviews: Speak with professionals in your career of interest and learn about the field – including the necessary education and training and the daily responsibilities – to see whether it is a good fit.
Field trips:
Museum trips can be made more meaningful by renting the headset that explains exhibits like a guided tour.
Teens can easily create a video product with a phone to document the field trip, which they can then share with family members.
Learning:
Take enrichment classes. Read the summer enrichment brochure for some ideas at https://tinyurl.com/yca2l4b7.
Prepare for the PSAT or the SAT. Log in to your Khan Academy account and do some free test prep, or consider enrolling in a course. See more information at https://tinyurl.com/yaoc58go.
Technology:
Set limits on personal, random technology use and videogame/computer use.
Encourage time for research and projects, especially for career research.
Volunteer or work:
There are many opportunities to give back and volunteer. One way to get started is to sign up at www.teensgive.org, which connects high school students with community service opportunities that match their hobbies and skills.
Get a summer job or an internship to build up your résumé and learn job skills. Visit the job posting board in the Counseling Office to see openings.
Reading:
Visit the Willowbrook Library Media Center or the local libraries and ask for summer reading recommendations.
Relax and rest:
Explore the outdoors and spend some time enjoying the sunny weather.
Get some rest and rejuvenate to prepare for the 2018-19 school year.
Willowbrook Guidance Department summer hours
May 30 to June 29:

8 a.m. to noon (Monday through Friday)

July 2 to 27:

Closed

July 30 to Aug. 3:

8 a.m. to 3 p.m. Monday through Thursday (Friday, Aug. 3: Closes at noon)
To make an appointment, call 630-530-3400.