Willowbrook Music Booster Club hosts school's 4th annual Trivia Night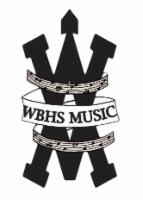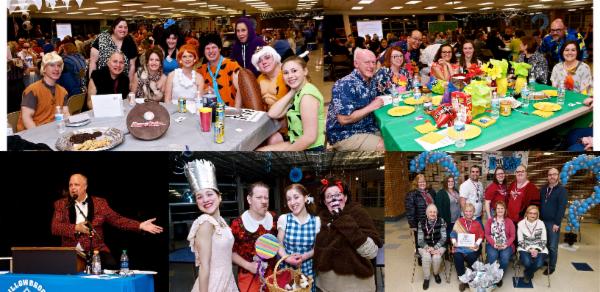 Top: Willowbrook parents/guardians, students and community members participate in the Willowbrook Music Booster Club's Trivia Night on April 7. Pictured at left is "The Stoneagers" team, and pictured at right is "The Hula Gang." Bottom left: Willowbrook parent David Downer serves as emcee for the event. Bottom middle: Pictured is "The Wizard of Oz" team. Bottom right: Pictured is the winning team, "Is That Your Final Answer." Photos by Dan Sulla
On April 7, more than 195 parents/guardians, students and community members participated in Willowbrook's 4th annual Trivia Night.
The event emcee, Willowbrook parent David Downer, kept the room entertained for a fun and exciting night of information and facts! The event was a fundraiser for the Willowbrook Music Booster Club and raised more than $5,400 toward scholarships, grants and other music-student support. The evening also featured a "Cut the Deck" raffle, a "Balloon Prize Raffle," a "Basket Raffle" and the "Grand Prize Raffle" of a 50-inch HD Smart TV.
Parents from the Music Booster Club volunteered to help with the event, and 20 teams competed. The "Flea Market Foragers" team won for "Best Theme," and the highest-scoring team was "Is That Your Final Answer" (with a total of 78 points out of 100).