Counseling Corner: Willowbrook Guidance Department partners with COD to provide programming for students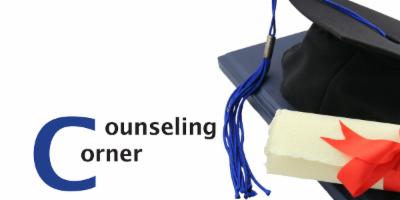 As part of the Willowbrook Guidance Department's goal to prepare students for post-high school success, the department continues to partner with College of DuPage (COD) to provide students who plan to attend the college with programming to help them get ready for this next step.
College application workshops: Throughout the school year, COD, in collaboration with the Willowbrook Guidance Department, has provided multiple application and financial aid workshops to assist students with completing the COD admission process and creating a MyAccess account.


College and Career Awareness Week: All students had the opportunity to participate in the department's annual College and Career Awareness Week from March 19 to 23. COD attended the Career and Vocational Fair and the College and Vocational Fair to provide students with more information about academic and career programs available at COD.


ACCUPLACER and ALEKS placement testing: On April 10, seniors who plan to attend COD in the fall will have the opportunity to complete ACCUPLACER and ALEKS math placement testing at Willowbrook. Students can sign up in the Guidance Office.


COD senior campus visit: Seniors who plan to attend COD in the fall will have the opportunity to visit the campus on April 19. During that trip, students will learn about course advising and registering for courses. They also will tour the various resource centers and academic wings. Students who have completed a COD application can pick up a field trip form in the Guidance Office.


Registration workshops: Students who have applied to attend COD will have an opportunity in May to finalize their course registration for fall and review their financial aid package.