Students in sixth through eighth grades invited to join Friday Night Connect
The Friday Night Connect program in Addison and Villa Park is a partnership between District 88 (Addison Trail and Willowbrook high schools), the local clergy, the Addison and Villa Park police departments and local governmental officials.
The goal of the initiative is to provide a place where students in sixth through eighth grades can come together and help one another grow and develop, while enjoying a fun environment filled with friends, food and games. Participants are mentored by high school students (with adult supervision). Friday Night Connect is free and offers a safe place where kids can relax with their peers and take part in exciting activities to help them make positive decisions. Along with games and food, each session also consists of a seasonal "secret topic," where the students complete an activity based on a given theme.
Below are details of upcoming Friday Night Connect events:
Addison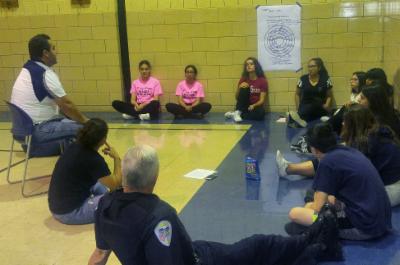 Villa Park