Willowbrook Career and Technical Education Department Chair honored with Kankakee Community College alumni award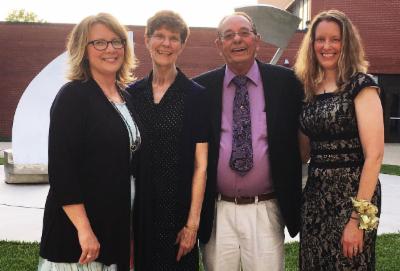 In celebration of its 50th anniversary, Kankakee Community College (KCC) recently recognized 50 alumni for their distinguished personal and career accomplishments, as well as their exemplary contributions to society.
Those "Fabulous 50" were honored during the college's Power of Community Gala on May 20, and Willowbrook Career and Technical Education Department Chair Mary Barney was one of the honorees. Those 50 alumni were nominated and then selected as award recipients from the 14,000 KCC graduates in the past 50 years.
Barney was a student-athlete at KCC and received her Associate of Arts degree from KCC in 1993. She also was honored at her graduation as one of two Academic All-Americans. Barney later earned her bachelor's degree in business education from Illinois State University and her two master's degrees from Olivet Nazarene University and American College of Education, respectively.
For more information about the "Fabulous 50," go to http://fifty.kcc.edu/fiftyfabalumni.