Willowbrook celebrates graduation of Little Warriors preschool class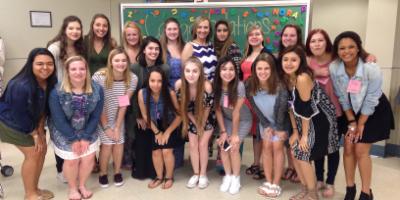 On May 5, parents/guardians and Willowbrook students and staff members gathered to celebrate the graduation of students in the school's Little Warriors preschool program.
The preschool class was taught by 62 Willowbrook students in the Preschool I, Preschool II and Preschool Internship courses.
While dressed in their Warrior-Blue caps and gowns, the 10 preschoolers in the Little Warriors program received a certificate for their hard work this year. They also enjoyed watching a video of photos that showcased all they've accomplished. After the ceremony, guests were treated to refreshments prepared by The Brook Catering Co., which is comprised of Willowbrook students enrolled in culinary classes at the school.