Willowbrook students named to TCD's A-Team Honor Roll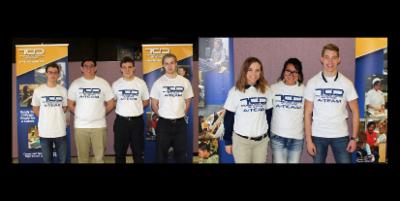 Ten Willowbrook students have been named to Technology Center of DuPage's (TCD) A-Team Honor Roll for the first semester of the 2016-17 school year.
To earn a place on the A-Team Honor Roll, students must receive an "A" grade in their respective TCD program electives. This recognition represents excellence in occupational skills and the program's applied academics. A-Team members were recognized during a ceremony in their honor on Feb. 3 at TCD, which was attended by their family members, as well as administrators from their home high schools.
Recipients from Willowbrook are senior Miguel Mora, junior James Reed, junior Samuel Ricchetti, senior Jack Skilton, senior Sean Gillespie, senior Megan Ledenbach, senior Isis Perez, senior Aliese Psaras, senior Abbigail Willis and senior Zachary Zeffiro.