Counseling Corner: Willowbrook Guidance Department earns RAMP designation, celebrates National School Counseling Week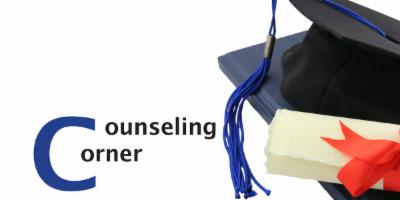 The Willowbrook Guidance Department is thrilled to announce Willowbrook has been named by the American School Counselor Association (ASCA) as a Recognized ASCA Model Program (RAMP) school.
The RAMP designation, awarded for aligning with the criteria in the ASCA National Model, recognizes schools that are committed to delivering a comprehensive, data-driven counseling program and an exemplary educational environment. To receive this honor, the counseling department had to complete an application process that involved 12 sections/steps, including establishing a vision, a mission, and an advisory council; setting goals; reporting results; providing a reflective evaluation of the counseling program and more. For more information about RAMP, go to www.schoolcounselor.org/ramp.
On July 10, Willowbrook will be honored for making an exemplary commitment to comprehensive school counseling programs during a recognition ceremony at the ASCA's annual conference in Denver.
The Guidance Department also is excited to share Feb. 6 through 10 is National School Counseling Week, and this year's theme is "School Counseling: Helping Students Realize Their Potential." According to the ASCA website (http://tinyurl.com/lq293zt), the goal is "to focus public attention on the unique contribution of school counselors within U.S. school systems. National School Counseling Week, sponsored by the ASCA, highlights the tremendous impact school counselors can have in helping students achieve school success and plan for a career." Willowbrook – as well as its sister school, Addison Trail – will host events/activities to celebrate the week.