Willowbrook hosts State send-off celebration for Illinois High School Association Contest Play, 'Proof'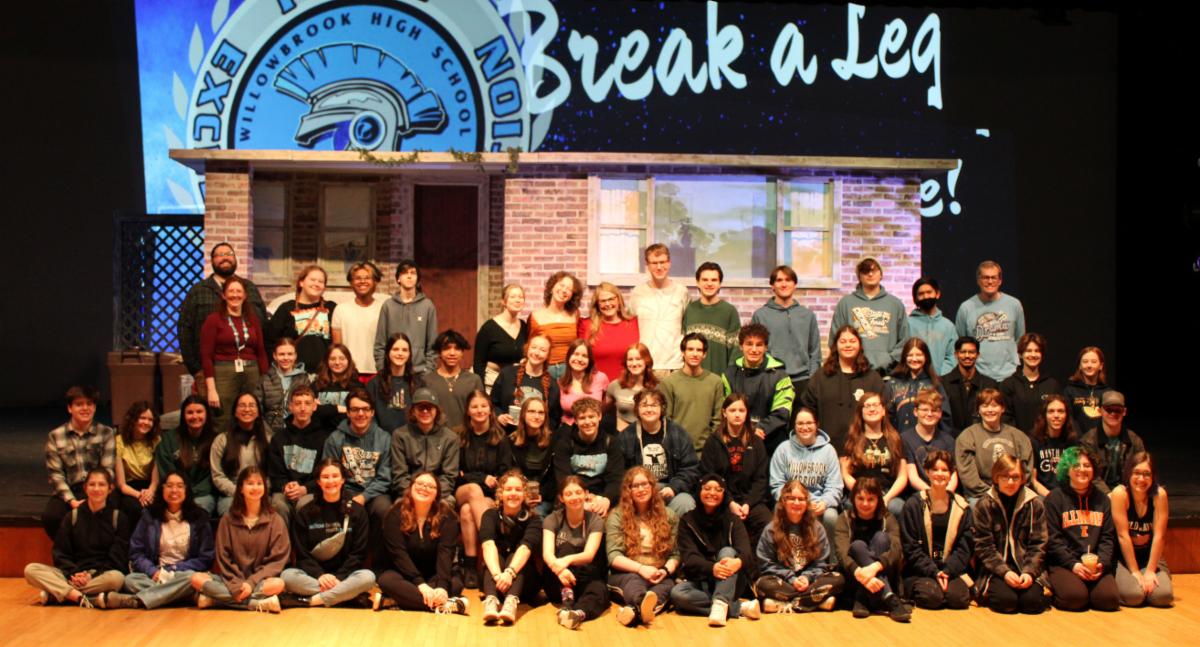 On March 23, Willowbrook hosted a State send-off celebration for the cast and crew of the school's Illinois High School Association (IHSA) Contest Play, "Proof," a Tony Award and Pulitzer Prize-winning drama by David Auburn. To watch the presentation, click on the video above.
The production qualified for the IHSA Drama State Competition after earning 2nd place during Sectionals on March 18. State takes place on March 24 and 25 at Glenwood High School.
According to https://stageagent.com, "Proof" tells the story of Catherine, who has "inherited her late father's mathematical brilliance, but is haunted by the fear that she might also share his debilitating mental illness. She has spent years caring for her now-deceased father, and upon his death, she feels left alone to pick up the pieces of her life without him. Caught between a new-found connection with Hal, one of her father's former students, and the reappearance of her sister, Claire, Catherine finds both her world and her mind growing increasingly unstable. Then Hal discovers a groundbreaking proof among the 103 notebooks Catherine's father left behind, and Catherine is forced to further question how much of her father's genius or madness will she inherit."
The play is directed by Regina Wathier, and the traveling team is comprised of 58 Willowbrook students.