Addison Trail Girls Volleyball Team receives Outstanding Sportsmanship Award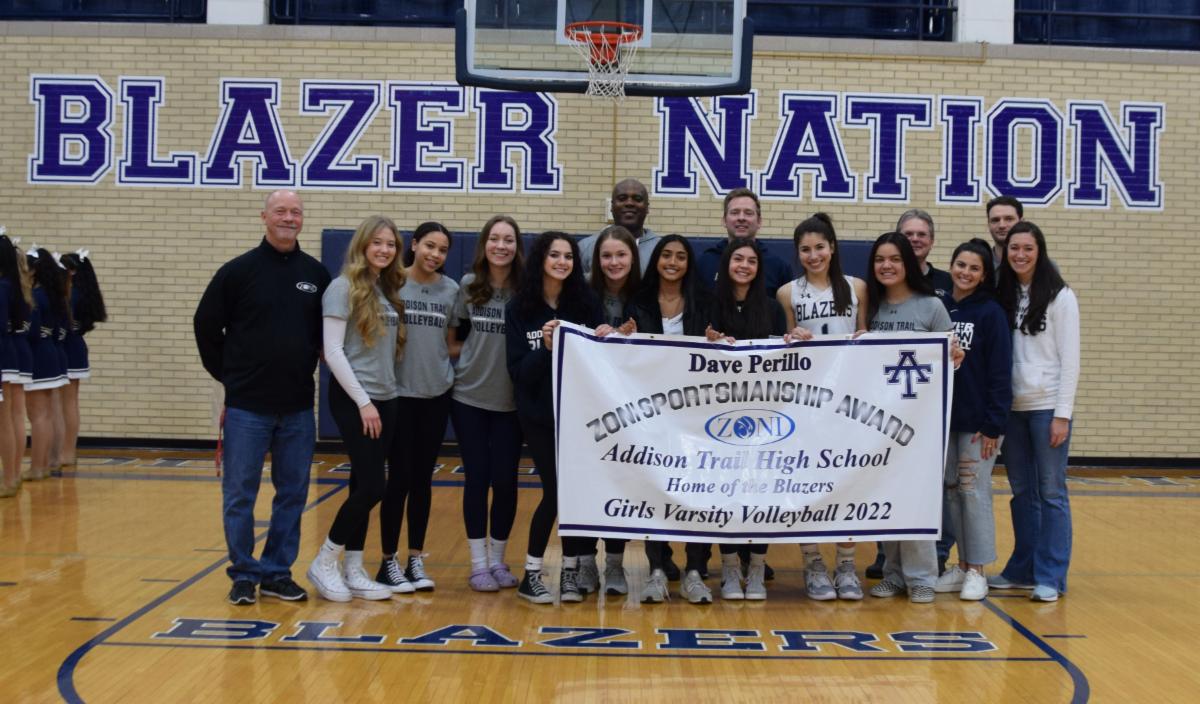 On Jan. 27, the Addison Trail Girls Volleyball Team was recognized as an Outstanding Sportsmanship Award recipient from the Zebras of Northern Illinois (ZONI), a group of Illinois High School Association (IHSA) volleyball officials.
Each year, ZONI members vote for teams that best exemplify the concept of good sportsmanship, which includes positive attitude, respect for officials, graciousness and overall behavior.
In recognition of this honor, ZONI representatives presented the team with a banner during the school's Pack the Place basketball games. To watch the presentation, click on the video above.
To view the Girls Volleyball Team roster, go to https://il.8to18.com/aths/rosters/volleyball/g/v.