District 88 Board of Education recognizes students for winter State-level accomplishments
This video may take up to a minute to start after click the play button depending on your connection speed and browser.
During its May 20 meeting, the District 88 Board of Education recognized 47 students from Addison Trail and Willowbrook for their State-level achievements from the winter season of the 2018-19 school year.
The recipients were honored and given a certificate for their accomplishments. To see a list of the students who were honored, go to https://www.dupage88.net/site/public/files/?item=4479. Students were recognized in the extracurricular/athletic events listed below.
Addison Trail:
Illinois High School Association (IHSA) Boys Wrestling state qualifiers (pictured above)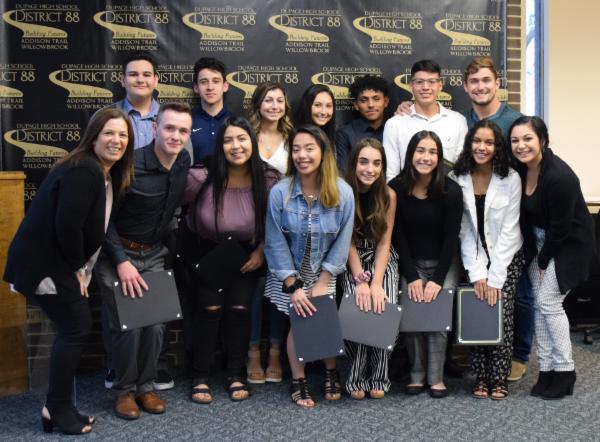 Illinois Cheerleading Coaches Association (ICCA) Championship 3rd-place team (pictured above)
Willowbrook: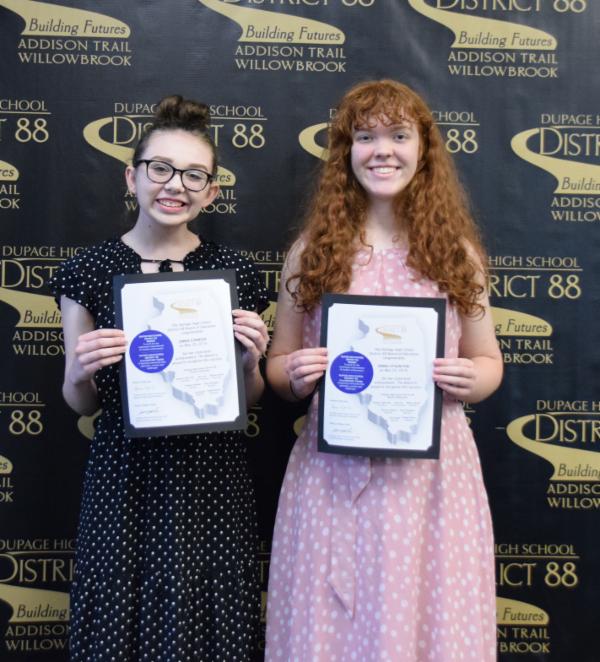 Illinois Music Education Association (ILMEA) All-State Musicians, Honors Chorus (pictured above)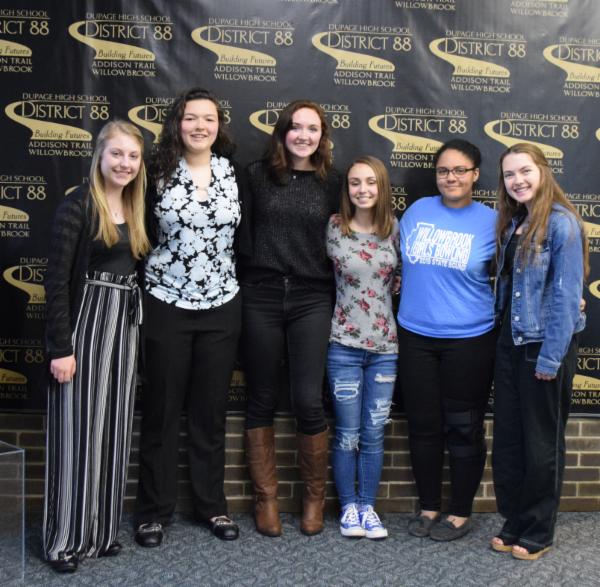 Illinois High School Association (IHSA) Girls Bowling state qualifiers (pictured above)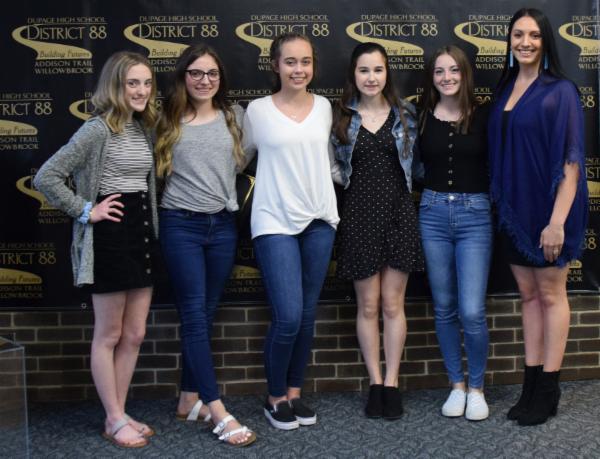 Illinois High School Association (IHSA) Competitive Dance (Pom Pon) state qualifiers (pictured above)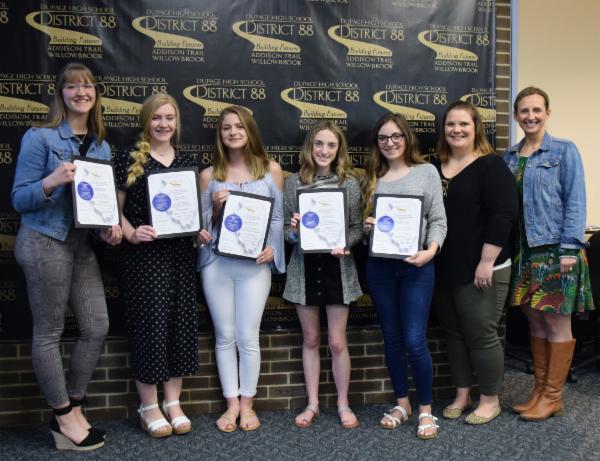 Illinois FCCLA (Family, Career and Community Leaders of America) State Leadership Conference and State Competitions silver medalists (pictured above)