District 88 students participate in Read for a Lifetime program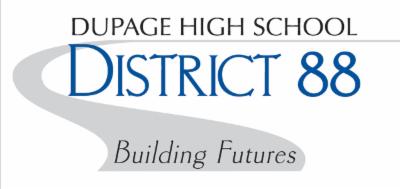 Read for a Lifetime is a statewide reading program that targets high school students. According to https://tinyurl.com/y3oeep3u, "This initiative promotes the enjoyment of reading by encouraging students to read both classic and contemporary literature, and rewards them for their efforts. By participating in the program, students develop a love of books and reading that will last a lifetime."
Illinois high schools participating in the program receive a list of 25 book titles, which represents a mixture of classic and contemporary literature. Each student who reads at least four titles from the posted booklist during the school year receives a certificate of achievement signed by Secretary of State and State Librarian Jesse White.
District 88 participated in Read for a Lifetime this school year, and 46 individuals completed the program – reading a total of 421 books! Those who read at least four books were entered into a raffle, and the winners are:
Addison Trail
Junior Jeanine Farias: Amazon Kindle Fire tablet
Sophomore Juliza Bonilla: Culver's gift card
Freshman Jennifer Diaz: Portillo's gift card
Willowbrook
Sophomore Orlina Abdulhussain: Amazon Kindle Fire tablet
Senior Alyssa Gonzalez: Culver's gift card
Freshman Tawfic Elghor: Portillo's gift card
A special raffle was offered for participants who read all of the books on the Read for a Lifetime and the Lincoln Award: Illinois Teen Readers' Choice Award lists, which was a total of 44 books. The winner of that raffle is Willowbrook sophomore Benjamin Jackson, who won a Kindle Fire electronic book reader.
Students who participated in these reading programs will be honored this month during a luncheon at Addison Trail and a brunch at Willowbrook.