District 88 Board of Education Consolidated Election results
District 88 had four full (four-year) terms open on its Board of Education during the April 2, 2019, Consolidated Election.
Eight candidates ran for those seats, and below are the four individuals who were elected to serve on the Board (in alphabetical order).
They will be officially sworn into office during the April 29 District 88 Board of Education meeting and will join fellow Board members Jay Irvin, Thomas Edmier and Blanca Jessen.
Donna Craft Cain
Donna Craft Cain has been on the District 88 Board of Education since 2004 and served as Secretary from 2009 to 2011 and as President since 2011. She also has served on a variety of Board committees, including behavioral interventions, business partnerships, buildings and grounds/construction/safety and security, curriculum council, finance, technology planning, community intergovernmental groups and more. Cain is an alumna of Willowbrook High School, and her three daughters graduated from District 88 as well. She also is a longtime resident and business owner in the District 88 community. Beyond District 88, Cain is President of the Partnership for Inspired Education (PIE) Foundation, Past President of the Villa Park Chamber of Commerce, Board member with the DuPage County Bar Foundation and member of the Endowment Committee with Tri-Town YMCA.
Quote: "We are the second-most diverse school district in Illinois, and I believe it's important we are always reviewing what we are doing to make sure we are meeting the needs of all of our students. I want every student to be able to dream and achieve those dreams."
Amy Finnegan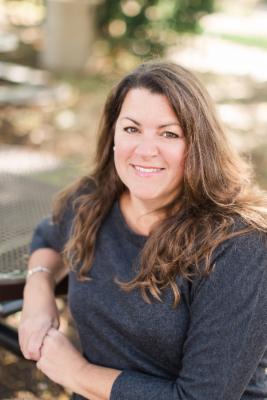 Amy Finnegan has lived in the area for more than 20 years, and she has a daughter who attends Jackson Middle School. Her involvement in the community includes: Girl Scout leader for more than six years, Girls on the Run coach for three years, Mathletes coach and coordinator, Jr. Bulls Wheelchair Basketball coach, member of the Villa Park Junior Women's Club and active member of the PTA and Music Booster Club.
Quote: "My vision for District 88 is to build on the progress that has been made in the past years and help our students to become productive members of the community. I recognize that students have diverse needs and that it is the district's responsibility to provide different pathways to ensure everyone can find their own success. Whether it is more AP classes that count for college credit or internships and training that make graduates career ready when they leave, there are always ways to serve our students better and improve the graduation rate."
Lisa Knauf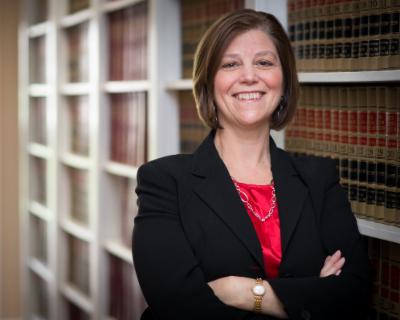 Lisa Knauf has been a District 88 resident most of her life and is the proud parent of two District 88 graduates. She has 18 years of experience as an elected official and currently serves on the Board of the Addison Public Library. As a parent, Knauf was a Girl Scout leader and also was actively involved in Athletic Boosters, Music Boosters, Theatre Boosters and other parent association activities. Knauf is an attorney and serves as a volunteer attorney for Administer Justice, a legal aid organization, and Wills for Heroes, which provides free wills to police and firefighters.
Quote: "My goal as a member of the School Board is to continue to provide high-quality learning opportunities to all students and do it in a fiscally responsible manner. All students need a solid foundation, no matter if their future path takes them to college or to the workplace. I (will) work to grow the district's relationships with businesses and unions to provide additional training and mentoring opportunities. The next Board will search for a new superintendent, a decision that will shape District 88's future, and I feel I (can) positively impact that process."
Dan Olson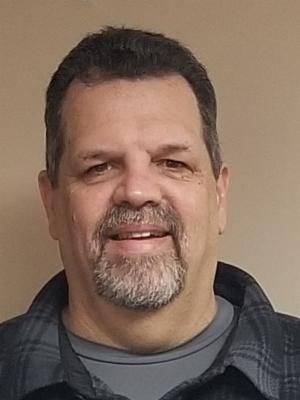 Dan Olson moved to the area 27 years ago, and his three sons graduated from Willowbrook High School. His fiancee's son also graduated from Willowbrook, and her daughter is currently a student at the school. Olson has been a Cub and Boy Scout leader for the past 17 years and continues to lead Boy Scouts. He also is a Board member for the Willowbrook Athletic Booster Club.
Quote: "Our kids have experienced many areas of Willowbrook High School, including Athletics, Math Team, Theatre and Music. One son has benefited from the Willowbrook AP, Honors and Theatre opportunities, which have prepared him nicely for his Oberlin College experience. The other boys have benefited from their experiences in the Auto Department at Willowbrook, which afforded them the opportunity to move on to UTI, U.S. Army and Lewis University. Now it is my turn to support District 88 like the Board members before me. I (want to) help District 88 continue the momentum of making our students safer and assisting those students who are heading to college, technical schools, military or entering the workforce immediately after graduation."

*The election results are still unofficial. The official results will be posted online at https://www.dupageresults.com/IL/DuPage/94959/Web02.225997/#/.