District 88 and DuPage Regional Office of Education host Deep Equity and cultural competency events for school districts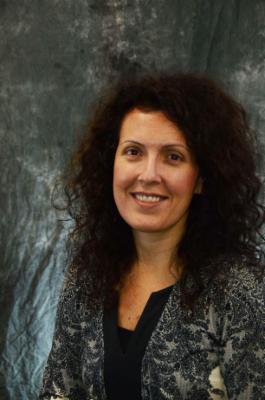 Pictured is District 88 Assistant Superintendent Jean Barbanente.
On Feb. 28, we were pleased to welcome and host Gary Howard with the Deep Equity Institute and Corwin.
We have worked with Howard for several years through our process of implementing deep equity and cultural competency. On Feb. 28, Howard spoke with and provided Deep Equity training to about 45 school district Board of Education members and administrators from throughout the Chicago area during a dinner we hosted with the DuPage Regional Office of Education (ROE). He shared his insight and perspective on the national conversation about Deep Equity and discussed steps school district administrators and Board of Education members can take to implement culturally responsive teaching to ensure inclusion, equity and excellence for all students. See photos from the event below.
On March 1, the ROE offered a countywide Institute Day, where about 80 staff members from school districts throughout DuPage County worked with Gary on Deep Equity.
At District 88, we formed an Equity Task Force in spring 2015 to further enhance the district's cultural competency, and these two events were a continuation of efforts to expand the conversation to involve more school districts. We also have presented to multiple groups throughout Illinois to share our journey with others.
District 88 students have been involved in this process as well through the Youth Equity Stewardship (YES!) series, led by Benjie Howard and Wade Antonio-Colwell. The goal of that program is to prepare students to recognize and learn from the diversity around them. During the March 1 Institute Day, seven of those students shared their thoughts and experiences with the group. See photos from the event below.
District 88 has about 40 languages and more than 30 countries represented among its families, and almost half of our nearly 4,000 pupils speak a language other than English at home. Addison Trail and Willowbrook students come from various backgrounds, and embracing that diversity has led to continued success inside the classroom and beyond. Deep Equity training provides staff members with the opportunity to reflect on our beliefs and practices as a district to ensure our classrooms are as culturally responsive as possible. One of the greatest assets of District 88 is the rich diversity that exists among our students and staff, and we look forward to continuing our work and sharing our experiences in this area.


Jean Barbanente
Assistant Superintendent
DuPage High School District 88