District 88 named to Jay Mathews' Challenge Index for 11th year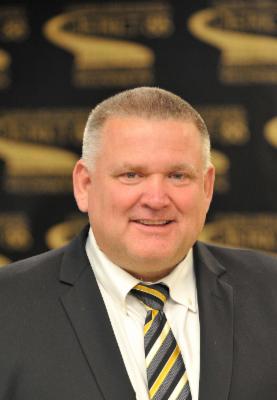 Pictured is District 88 Superintendent Dr. Scott Helton.
At District 88, our mission is to work for the continuous improvement of student achievement.
We know we are able to accomplish that mission because of our partnerships with and support from our stakeholders. As a district, we continue to earn state and national recognitions and honors, and we're pleased to share Addison Trail and Willowbrook have been named on the Jay Mathews Challenge Index High School Rankings 2018 list.
Addison Trail was ranked No. 1,244 on the list, and Willowbrook was ranked No. 1,487. We're proud that, as a district, we have been named on Mathews' Challenge Index since 2008, and we're thrilled to be celebrating our 11th year of receiving this recognition.
According to https://jaymathewschallengeindex.com, "The Challenge Index is the oldest high school ranking system in the U.S., beginning in 1998 in both Newsweek and The Washington Post. The list compares private and public schools and ranks high schools by a simple ratio: the number of Advanced Placement, International Baccalaureate or Cambridge tests given at a school each year, divided by the number of seniors who graduated that year." For more information, go to https://jaymathewschallengeindex.com.
This success is a result of the dedication of our staff, students, parents/guardians, Board of Education and community members. Thank you for your continued support of District 88.