District 88 Board of Education submits resolution in support of statewide access to property tax relief grants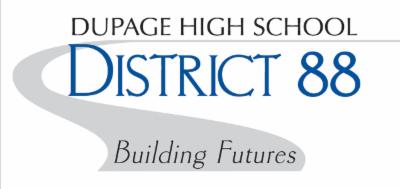 As District 88 has previously shared, Illinois recently implemented a school funding law that looks to achieve adequacy and equity in education funding throughout the state.
That Evidence Based Funding law also provides money for a Property Tax Relief Grant. The intent of that program is to assist communities in Illinois that are experiencing a significant local property tax burden due to limited local property wealth. It's an opportunity to lower the property tax burden on local taxpayers, with the state replacing a portion of foregone tax revenue with state funds.
District 88 has applied for this grant on behalf of the property taxpayers of the district and Illinois. However, the district is concerned there isn't sufficient funding allocated to fully and effectively implement this program to support all eligible communities. During its Jan. 14 meeting, the District 88 Board of Education approved submitting a resolution to address concerns regarding the underfunding by the state for property tax relief. That resolution was sent to State Senators Tom Cullerton and Don Harmon; State Representatives Deb Conroy, Deanne Mazzochi, Terra Costa Howard and Kathleen Willis; Illinois Gov. J.B. Pritzker; State Superintendent Dr. Tony Smith; and Peg Agnos, Executive Director of Legislative Education Network of DuPage (LEND).
To view the resolution, go to http://www.dupage88.net/PropertyTaxResolution.