First Semester reflections from District 88 Superintendent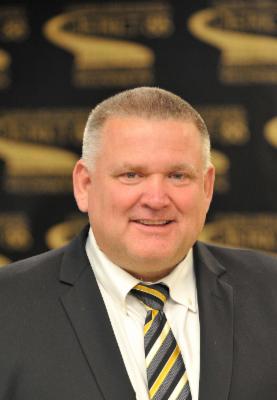 Pictured is District 88 Superintendent Dr. Scott Helton.
Looking back at the Fall Semester of 2018, we worked to create a local and statewide environment that is filled with hope for the future for every student districtwide. We rolled out a 1:1 Chromebook initiative for our freshmen students, reduced registration costs for our families, and worked with agencies within our community to support our low income and homeless students. The Addison Police Department, Addison School District 4, and DuPage High School District 88 received a federal "School Safety" grant for more than $400,000 to install "BluePoint" first responder alert stations throughout all facilities within District 88 and District 4. Most recently the DuPage Regional Office of Education was awarded a "School Violence Prevention and Mental Health Training Program Grant" from the Federal Government to support schools throughout DuPage County. DuPage 88 has been invited to participate in this program.
The State of Illinois adopted a new evidence-based funding model. This new funding model ensures all students have access to a high-quality curriculum and services. We received resources from the state without proration and late payments. The state has provided opportunities to assist school districts in the abatement of local property taxes to alleviate property tax pressures within our communities. One of the most promising policy changes statewide has been the transition from No Child Left Behind to the Every Student Succeeds Act. As a state, we have elected to use a multiple measures index and use more than a test score to measure the performance of schools and school districts throughout Illinois. This new policy has provided a chance for public educators to "tell our story" and to show the incredible work that is taking place in public high schools within our communities.
That same success story has been repeatedly told as we have worked with our stakeholders in the District 88 strategic planning process. Every time that I have had the chance to work with parents, students, and community members they have shared stories about the caring and compassionate staff of District 88. Those stories describe how our staff has made a difference in the lives of their children. To date, we have engaged over 700 of our stakeholders and modified our current strategic plan to generate a vision, goals, and indicators for the future as we work to prepare our students to be college, career, and culturally ready.
Our students continue to receive state and national recognition in academics, athletics, and extracurricular activities, and that happens because of the commitment of our staff members in helping our students build positive futures. The patience, continuous support, and efficacy of our staff are often talked about when our students share their personal stories of success with the Board of Education in our 88's Best Student Recognition Program. I want to publicly thank our staff for all that they do for our students.
As the first semester of the 2018-19 school year ends, it is a great time to reflect on the fantastic work that takes place in District 88. Every day our staff members go above and beyond for our students, parents and the entire learning community. The continued passion, professionalism, and dedication demonstrated by our staff is appreciated. Thank you to all of our stakeholders for your continued support of District 88.