Giving back is a cornerstone of pride at District 88
District 88 wishes you a safe and happy Thanksgiving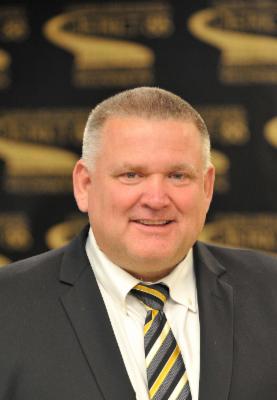 Pictured is District 88 Superintendent Dr. Scott Helton.
As we head into the holiday season with Thanksgiving this week, I would like to thank you for your support of District 88. It is through our partnerships we are able to accomplish our mission of working for the continuous improvement of student achievement.
It will always be our goal to provide a comprehensive educational experience for students, with a focus on the "whole child." We strive to develop within students an understanding of the importance of accepting and helping others, and our students and staff demonstrate giving back is a cornerstone of District 88 pride during the holiday season and throughout the year. We volunteer, host and participate in events such as:
Blood drives
A Senior Citizen Thanksgiving Luncheon at Addison Trail, in partnership with the Kiwanis Club of Addison and the Addison Park District
For the first time, The Brook Catering Co. (which is comprised of Willowbrook students enrolled in culinary classes at the school) will prepare a Thanksgiving meal for the Villa Park Veterans of Foreign Wars (VFW) Post 2801
Serving meals at the DuPagePads homeless shelter at First Presbyterian Church of Itasca
Raising money for breast cancer awareness and research throughout October
Relay For Life of District 88 All Youth and Willowbrook's Brook Olympics to raise money for the American Cancer Society
Kiwanis Peanut Days
Salvation Army bell ringing
Park Pride Cleanup Day and Salt Creek Cleanup Day
Toys for Tots at Addison Trail and the Warrior Project at Willowbrook (which collect gifts for local families and children for the holidays)
Food drives to benefit local food pantries
Winter apparel drives
Shoveling snow for community members in need (to request assistance from students, call the Village of Addison or the Village of Villa Park)
Collecting formal wear and accessories, as well as school spirit wear, to ensure all students have access to these items
Blazer Relief Center at Addison Trail (a collection of hygiene items for students and their families)
These are just some examples of how District 88 students and staff show they care about one another, their community and the world around them.
It truly takes all of us working together to build positive futures for our students. It takes involved parents/guardians, engaged students and community members, knowledgeable Board of Education members and dedicated and passionate staff. Thank you to all of our stakeholders for your continued support of District 88. On behalf of the district, I wish you and your loved ones a safe and happy Thanksgiving.

Respectfully,
Scott J. Helton, Ed.D.
Superintendent of Schools, DuPage High School District 88