District 88 celebrates School Board Members Day and American Education Week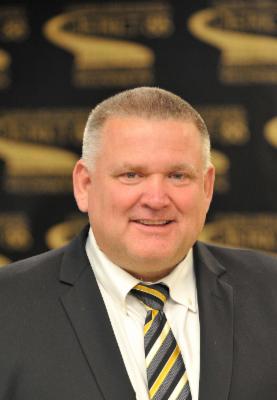 Pictured is District 88 Superintendent Dr. Scott Helton.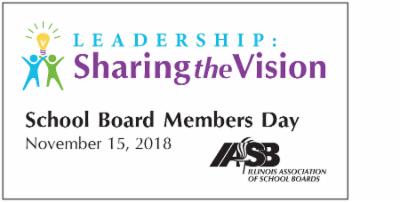 This week is a special time in public education, as we will celebrate American Education Week and School Board Members Day.
American Education Week will take place from Nov. 12 to 16 and presents an opportunity to celebrate public education and honor individuals who are making a difference in ensuring every child receives a quality education. This year's theme is "Reach. Educate. Inspire." Educators today serve as teachers, coaches, mentors and more for all students to help them succeed inside the classroom and beyond. We have more than 500 staff members at District 88 – from administrators, to teachers, to support staff, clerical staff and maintenance staff – all of whom work tirelessly to have a positive impact on each and every student, each and every day.
As part of this weeklong event, Nov. 15 is designated as School Board Members Day each year in Illinois to recognize the outstanding efforts of the nearly 6,000 elected school board members throughout the state. This year's theme is "Sharing the Vision." School board members serve their communities without monetary compensation to make public education the best it can be for every child. Their policies and oversight guide the district as tough decisions are made on complex education and social issues that affect the entire community and individual students.
District 88 Board members spend countless hours attending meetings, events and workshops to ensure students receive a high-quality education. The District 88 Board is comprised of President Donna Craft Cain, Vice President Jay Irvin, Secretary Sharon Kucik and members Thomas (Tommy) Edmier, Tina Haralambopoulos, Blanca Jessen and Mark Turk. I also would like to congratulate Tommy, Jay, Blanca and Sharon for earning Level 1 Master Board Member Recognition from the Illinois Association of School Boards (IASB) on Oct. 2. Former board member Timothy Gillen, who resigned from the board this past August after serving since 2011, also received this honor. The IASB recognizes board members for the time and effort they devote to IASB leadership activities and service to the public education community. For more information, go to https://www.iasb.com/training/mbm.cfm.
During the Nov. 12 District 88 Board of Education meeting, we will recognize these two events. We will show a video with messages of thanks from students and parents/guardians, as well as photos of marquees throughout the community with messages of appreciation. We also will share proclamations from the villages of Addison, Lombard and Villa Park.
I would like to thank our staff and school board members for their passion, dedication and service. It is through their commitment and efforts, along with all of our partners, that we're able to accomplish our mission of working for the continuous improvement of student achievement. Thank you for your continued support of District 88.
Respectfully,
Scott J. Helton, Ed.D.
Superintendent of Schools, DuPage High School District 88