District 88 Board of Education appoints new Board member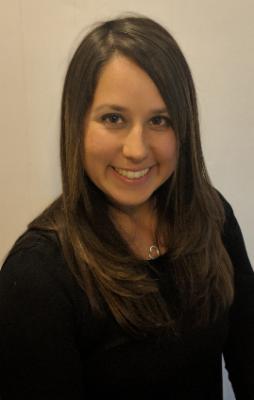 District 88 recently welcomed Tina Haralambopoulos to its Board of Education, who will fill a seat that opened after Timothy Gillen resigned. Haralambopoulos was appointed by the Board during a Special Meeting on Aug. 2, and she will assume that position until the Consolidated Election on April 2, 2019. Haralambopoulos is an Addison Trail alumna (class of 2002), and she resides in Addison.
During a Special Meeting on Aug. 2, the District 88 Board of Education appointed Tina Haralambopoulos to fill a seat that opened after Timothy Gillen resigned from the Board. Haralambopoulos will assume that position until the Consolidated Election on April 2, 2019.
Haralambopoulos might be new to the Board, but she's a familiar face to District 88. Haralambopoulos graduated from Addison Trail in 2002, where she was a member of the Varsity Girls Swim Team, the Blazettes and the Art Staff. Many of her family members are alumni of Addison Trail as well, including her parents, Art and Lisa Haralambopoulos; her sisters, Marissa Haralambopoulos and Nicole (Haralambopoulos) Katavic; her brother-in-law, Christian Katavic; several cousins, aunts and uncles; and her great-uncle, who is a member of the school's first graduating class.
"There is no greater gift than giving back to the district that played a large part in my life," Haralambopoulos said of why she wanted to join the District 88 Board of Education. "I have been a resident of Addison for the majority of my life and attended Addison public schools for eight years – including being an alumna of Addison Trail."
Haralambopoulos earned her associate degree in science from College of DuPage, her Bachelor of Arts degree in elementary education from Northern Illinois University and her Master of Arts degree in curriculum and instruction from Concordia University, where she also is pursuing her doctoral degree in organizational leadership. Haralambopoulos began her career in education seven years ago as an elementary teacher at a private school in Schaumburg, and she now teaches English as a Second Language (ESL) at a hybrid charter school in Chicago. Through those positions, she has served on the Parent-Teacher Organization as a member and as President; as a member of the Curriculum Committee; and as President of the Staff Leadership Committee.
"My career is my passion, and this is a great opportunity to bring a teacher's perspective to the District 88 Board of Education," Haralambopoulos said. "I am looking forward to working with a great team to continue the district's work of focusing on creating the best school environment for students and staff. My personal philosophy with education always puts students in the driver's seat of their learning. I believe my philosophy of student education aligns very well with District 88's Mission and Vision."
District 88 Board of Education President Donna Craft Cain said the Board is excited to welcome Haralambopoulos, and she will be officially sworn in during the Aug. 27 meeting.
"It's always fulfilling and a great testament to the district to have alumni come home and step up to serve their alma mater," Craft Cain said. "The experience Haralambopoulos will share and bring to the table through her education and career background will be a tremendous asset to our Board, to our students and to our school community. She will expand our collective knowledge and perspective and will help ensure we remain student-focused."
Haralambopoulos joins District 88 Board of Education members Craft Cain (President), Jay Irvin (Vice President), Sharon Kucik (Secretary), Thomas Edmier, Blanca Jessen and Mark Turk.
District 88 would like to thank Gillen for his years of service to the Board of Education and will recognize him during the Aug. 13 Board of Education meeting. Gillen has been a Board member since 2011 and has served on the following committees: Behavioral Interventions, Citizens Advisory Councils, Curriculum Council, District 88 Art Scholarship, District Finance and Employee Recognition. His two sons also are graduates of Willowbrook – Tim Jr. in 1983 and Russell in 1984.