District 88 music departments receive donation from JCS Fund of the DuPage Foundation to benefit student-musicians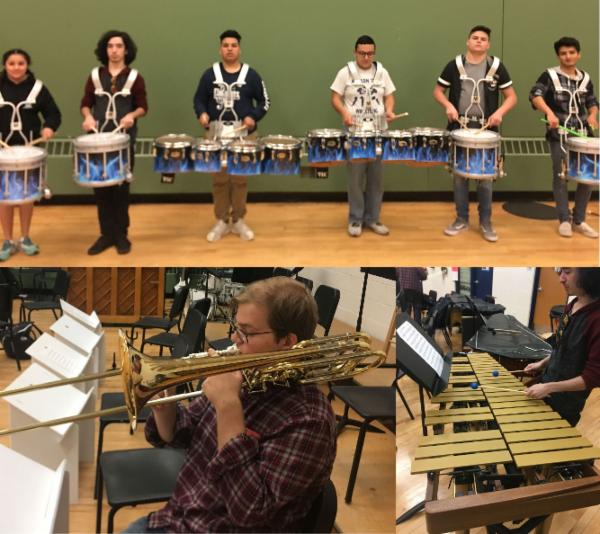 Addison Trail student-musicians (above) and Willowbrook student-musicians (below) rehearse with new instruments the schools acquired after being awarded the Young People's Music Initiative Grant this past school year, which is a donation from the JCS Fund of the DuPage Foundation.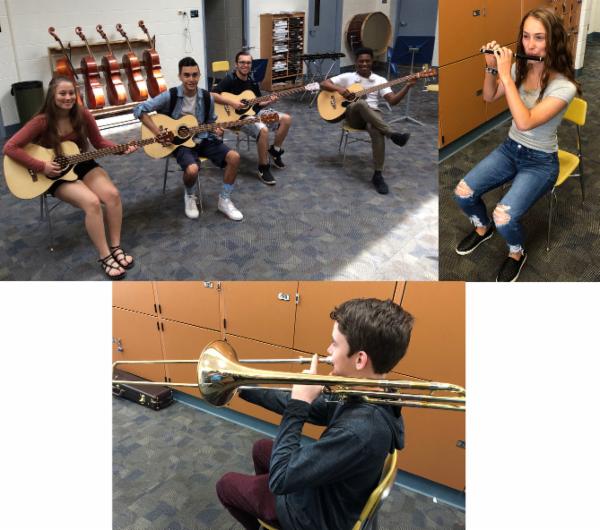 At Addison Trail and Willowbrook high schools, there is a legacy and a tradition of excellence in the schools' music departments.
And this past school year, both buildings were awarded the Young People's Music Initiative Grant to ensure that level of success continues, which is a donation from the JCS Fund of the DuPage Foundation.
Through that donation, Addison Trail and Willowbrook each received about $25,000 to support student-musicians by implementing the following:
Addison Trail
1 bass clarinet
1 baritone sax
1 bass trombone
1 vibraphone
2 marching tenor drum sets
4 marching snare drums
15 classical guitars
28 licenses for Ableton Live software for music production classes
Willowbrook
1 oboe
1 trombone
1 piccolo
1 cello
1 viola bow and case
1 violin bow and case
4 acoustic/electric guitars
"We are proud and privileged to have tremendous music programs in District 88," said Addison Trail Music Department Head Mark Corey and Willowbrook Music Department Head Karyn Wolcott. "Our student-musicians continue to achieve at the state and national levels, and this generous donation will help ensure those accomplishments continue for years to come. This support will provide our pupils with opportunities they might otherwise not be able to experience, and it will allow us to grow and expand our high-quality programs."
About the JCS Fund
The JCS Fund of the DuPage Foundation supports the arts, particularly music and visual art programs. The Fund also supports programs that address health-related issues. The Fund has a particular emphasis on programs that provide long-term benefits to residents of DuPage County.
About the DuPage Foundation
The DuPage Foundation is DuPage County's philanthropic leader. Established in 1986 to raise the quality of life throughout DuPage County, the Foundation helps area residents and organizations realize their unique charitable goals, provides impactful support to the community's not-for-profits and fosters key partnerships to address critical issues affecting DuPage County.
As a 501(c)(3) public charity, the Foundation receives contributions and bequests from individuals, corporations, organizations and foundations looking to make a difference for the community and the causes about which they are most passionate. Since its inception, the Foundation has grown to $95 million in assets and awarded more than $35 million in grants to not-for-profit agencies serving the residents of DuPage County and beyond. For more information about the Foundation, go to www.dupagefoundation.org.