District 88 announces Board of Education vacancy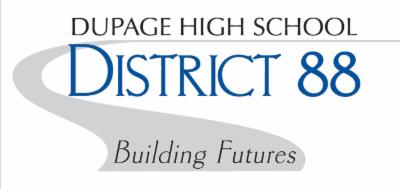 District 88 would like to announce a vacancy on its Board of Education.
Due to a Board member resignation, a seat on the District 88 Board of Education is open until the next election in April 2019. To apply for the position, go to http://www.dupage88.net/BoardPosition2018 by Aug. 1, 2018. Selected candidates will be interviewed by the Board of Education in early August.
For details about school board member qualifications, go to https://www.dupage88.net/site/public/files/?item=3228. For questions or more information, contact District 88 Superintendent Dr. Scott Helton at shelton@dupage88.net or 630-530-3990.
District 88 thanks Timothy Gillen for his years of service to the Board of Education. Gillen has been a Board member since 2011 and has served on the following committees: Behavioral Interventions, Citizens Advisory Councils, Curriculum Council, District 88 Art Scholarship, District Finance and Employee Recognition. His two sons are graduates of Willowbrook – Tim Jr. in 1983 and Russell in 1984.
"Mr. Gillen has been a tremendous asset to our Board of Education and school community," said Dr. Scott Helton, District 88 Superintendent. "His support of our students has been invaluable, and he was always a familiar face at various athletic events and school activities. He truly believes in our mission of working for the continuous improvement of student achievement, and his efforts will be reflected in the successes of our students for years to come. We wish Mr. Gillen the best in his future endeavors."