District 88 celebrates Staff Appreciation Week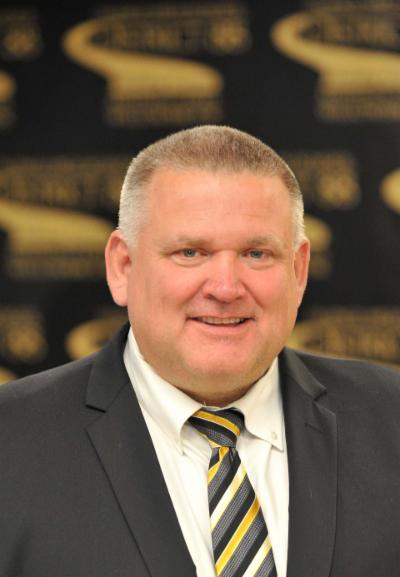 The week of May 8 will be a special one in education. It's Staff Appreciation Week, which is a time to honor all school district staff members for making a positive difference in the lives of our students. Our staff members go above and beyond every day to help each child succeed inside the classroom and beyond, and I would like to thank them for their passion and dedication.
Addison Trail and Willowbrook recently hosted events to celebrate Staff Appreciation Week, School Nurse Day and Administrative Professionals Day. At Addison Trail, Student Council members served cake to staff members during lunch and gave them a commemorative 50th anniversary keychain. At Willowbrook, students from the Achieve program hand delivered jars of candy with a special magnet to the clerical staff, a survival kit was filled with goodies for the school nurse and tokens of thanks were given to staff (pictured below). During lunch periods, there was a table set up for students to write thank you notes to staff members.

Left: Willowbrook students make gifts for staff in honor of Staff Appreciation Week, School Nurse Day and Administrative Professionals Day. Middle: Willowbrook junior Unique Reedy gives a candy jar to staff member Patti Reher. Right: Pictured are the gifts students made.
If you're on Roosevelt Road in Villa Park or on Lake Street in Addison next week, be sure to check the billboard/marquee for a special message thanking our staff. I would like to thank the villages of Villa Park and Addison for posting those messages, as well as the Village of Lombard for sharing this information on LCTV.
On May 5, we recognized about 75 District 88 employees during our annual Staff Recognition Dinner. Each of the honorees has given a minimum of 10 years to education, and combined they have provided 1,190 years of service to the District 88 school community. Within those years are countless hours given to meetings, coaching, coming in early and staying late – all to ensure we're helping to build successful futures for our students. That is just one example of the level of commitment our staff members have to bettering the lives of our pupils.
It's no secret public education is facing a challenging time – from unfunded mandates, to proposed property tax freezes, to a lack of financial support from the state. But despite those hardships, our students are achieving their goals, attending top colleges and universities throughout the country and receiving state and national recognition in academics, athletics and extracurricular activities. Those successes are possible because of our tremendous staff, along with the support of our stakeholders.
Thank you again to our staff members for all you do to allow us to accomplish our mission of working for the continuous improvement of student achievement.