Six District 88 students named as District 88 Art Scholarship recipients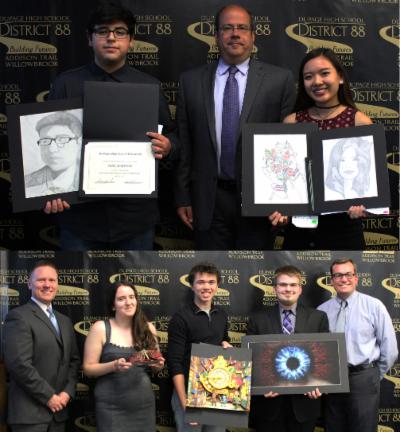 During its April 24 meeting, the District 88 Board of Education named six students as recipients of the District 88 Art Scholarship for the 2016-17 school year.
They are seniors Uriel Martinez, Tracy Pham and Zachery Michaliska from Addison Trail and seniors Nicole Nitti, Jacob Leazott and Kevin Lobdell from Willowbrook. The students' artwork will be displayed in the District 88 Boardroom during the 2017-18 school year.