Welcome to the 2018-19 school year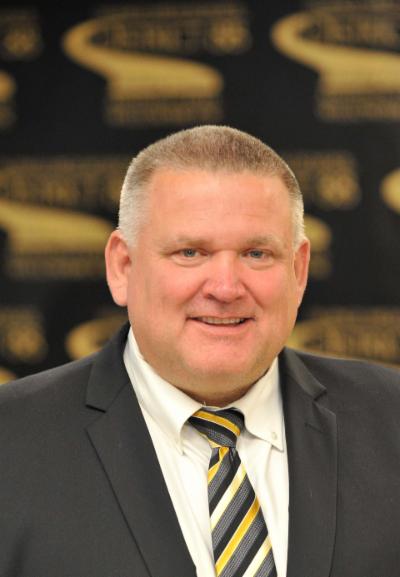 Welcome to the 2018-19 school year! The DuPage High School District 88 Board of Education, administration and staff continue to focus on our mission of working for the continuous improvement of student achievement. This past school year, we once again were recognized by Niche, and Willowbrook earned a Silver medal from U.S. News & World Report. As a district, we were No. 3 on Niche's list of Most Diverse School Districts in Illinois, and we were No. 27 on their list of Best School Districts in Illinois. Those tremendous accomplishments were achieved because of the strong partnerships among all members of our learning community.
I want to thank our students for their commitment to taking more rigorous and challenging Advanced Placement (AP)/college-level and dual-credit courses. I want to thank our parents/guardians for their participation and for continuously encouraging, supporting and guiding our students. I also want to thank our staff members, who go above and beyond to provide safe, caring and nurturing environments that promote success for all students.
It is our goal for the 2018-19 school year to ensure all of our students develop high-level skills and knowledge that will support college and career readiness and prepare them for successful post-secondary experiences. The District 88 Mission and Vision will shape our work for 2018-19. Our focus and initiatives this year will include continuing the great work that takes place in District 88 through:
Continuing to close the achievement gap to ensure all students are successful
Expanding measurement and assessment practices to monitor and promote student growth
Continuing to look at best practices with regard to technology to ensure the district remains on the cutting edge and provides students with 21st-century skills – we must always provide our students with an education that is focused on what they will need in the future, not just today
Maintaining a comprehensive curriculum and school environment to build futures for all students, while remaining fiscally responsible
Partnering with post-secondary institutions to expand dual-credit and certification opportunities for all students
Partnering with parents/guardians and community members to maintain support systems that reinforce high student performance
Continuing our open, honest and transparent communication with all stakeholders
I also want to assure you the safety of our students and staff is our No. 1 priority, and the security of our buildings will remain at the forefront of our work. To read more about our safety and security measures to maintain a secure and caring home at Addison Trail and Willowbrook, go to www.dupage88.net/Safety.
The schools of DuPage High School District 88 offer our students a meaningful and comprehensive educational program that provides a strong foundation for success beyond high school, and the 2018-19 school year will provide yet another opportunity to expand on our accomplishments. Thank you for your support of our programs and staff members and for your partnership in "Building Futures" for the students of DuPage High School District 88.

Respectfully,
Scott J. Helton, Ed.D.
Superintendent of Schools, DuPage High School District 88