District 88 celebrates School Board Members Day and American Education Week
This past week was a special time in public education, as we celebrated American Education Week and School Board Members Day.
During the Nov. 13 District 88 Board of Education meeting, we recognized these two events with a video featuring messages of thanks from students and administrators, as well as proclamations from the villages of Addison, Lombard and Villa Park (pictured below). To watch the presentation, click on the video above.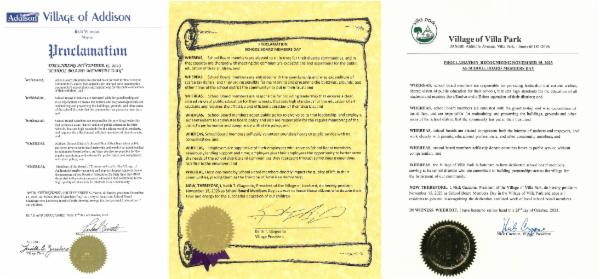 American Education Week took place from Nov. 13 to 17 and presents an opportunity to celebrate public education and honor individuals who are making a difference in ensuring every child receives a quality education. Each day of the week had its own theme to recognize our public-school community. Educators today serve as teachers, coaches, mentors and more for all students to help them succeed inside the classroom and beyond. We have more than 500 staff members at District 88, all of whom work tirelessly to have a positive impact on each and every student, each and every day.
For more information, go to https://www.nea.org/resource-library/american-education-week-november-13-17-2023.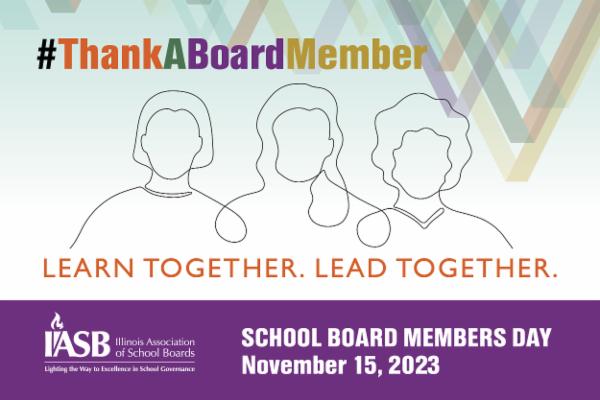 As part of this weeklong event, Nov. 15 is designated as School Board Members Day each year in Illinois to recognize the outstanding efforts of the nearly 6,000 elected school board members throughout the state. This year's theme is "Learn Together. Lead Together." School board members serve their communities without monetary compensation to make public education the best it can be for every child. Their policies and oversight guide the district as tough decisions are made on complex education and social issues that affect the entire community and individual students.
District 88 Board members spend countless hours attending meetings, events and workshops to ensure students receive a high-quality education. The District 88 Board is comprised of President Donna Craft Cain, Vice President Daniel Olson, Secretary Amy Finnegan and members Gail Galivan, Christine Poirier, Diana Stout and Jean Taylor (pictured below).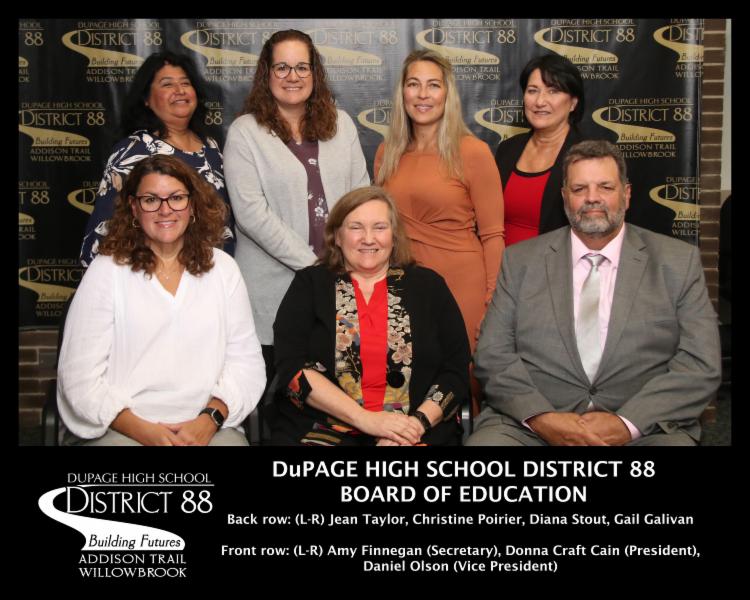 I would like to thank our staff and school board members for their passion, dedication and service. It is through their commitment and efforts, along with all of our partners, that we're able to accomplish our mission and build futures for our students. Thank you for your continued support of District 88.


With District 88 Pride,
Jean Barbanente, Ed.D.
District 88 Superintendent