Mental health series for parents/guardians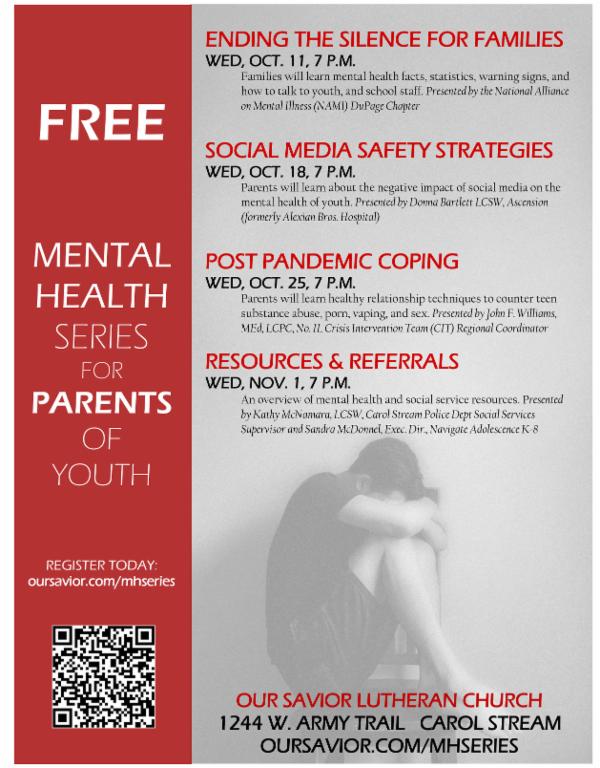 A mental health series is being offered for parents/guardians. The sessions are free to attend and will begin at 7 p.m. on Oct. 11, 18, 25 and Nov. 1 at Our Savior Lutheran Church (1244 Army Trail Road in Carol Stream).
Presentations will be:
Ending the Silence For Families
Social Media Safety Strategies
Post-Pandemic Coping
Resources & Referrals
Parents/guardians are invited to attend one or all of the sessions. For more information, and to register, go to https://oursavior.com/mhseries.