At District 88, communication is a top priority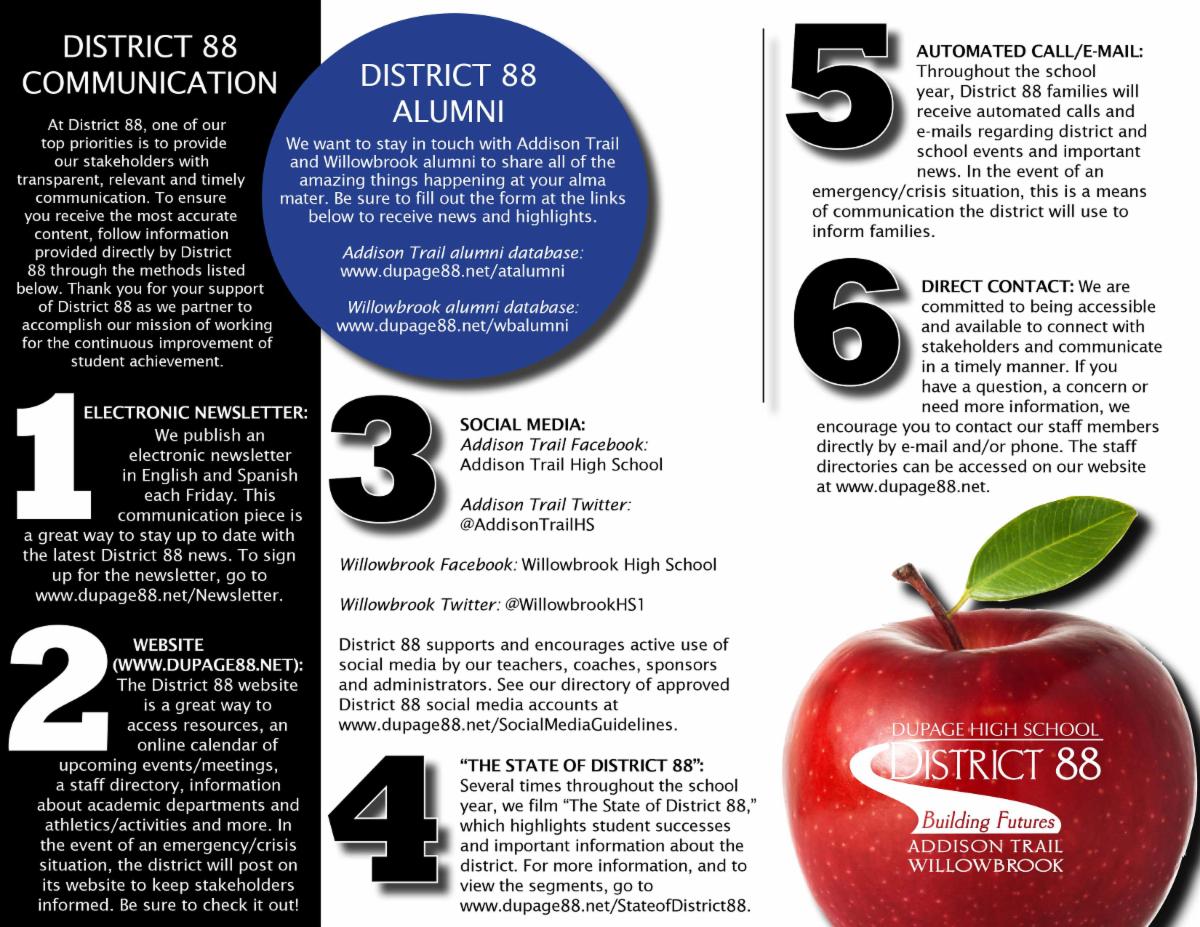 At District 88, one of our top priorities is to provide our stakeholders with transparent, relevant and timely communication.
To help accomplish that goal, we share successes and information through a variety of methods. Read more at www.dupage88.net/Communication.
To ensure you receive the most accurate content, we ask that you follow information provided directly by District 88. Thank you for your continued support of District 88.