Working together to develop the future workforce: Business partnership opportunities with District 88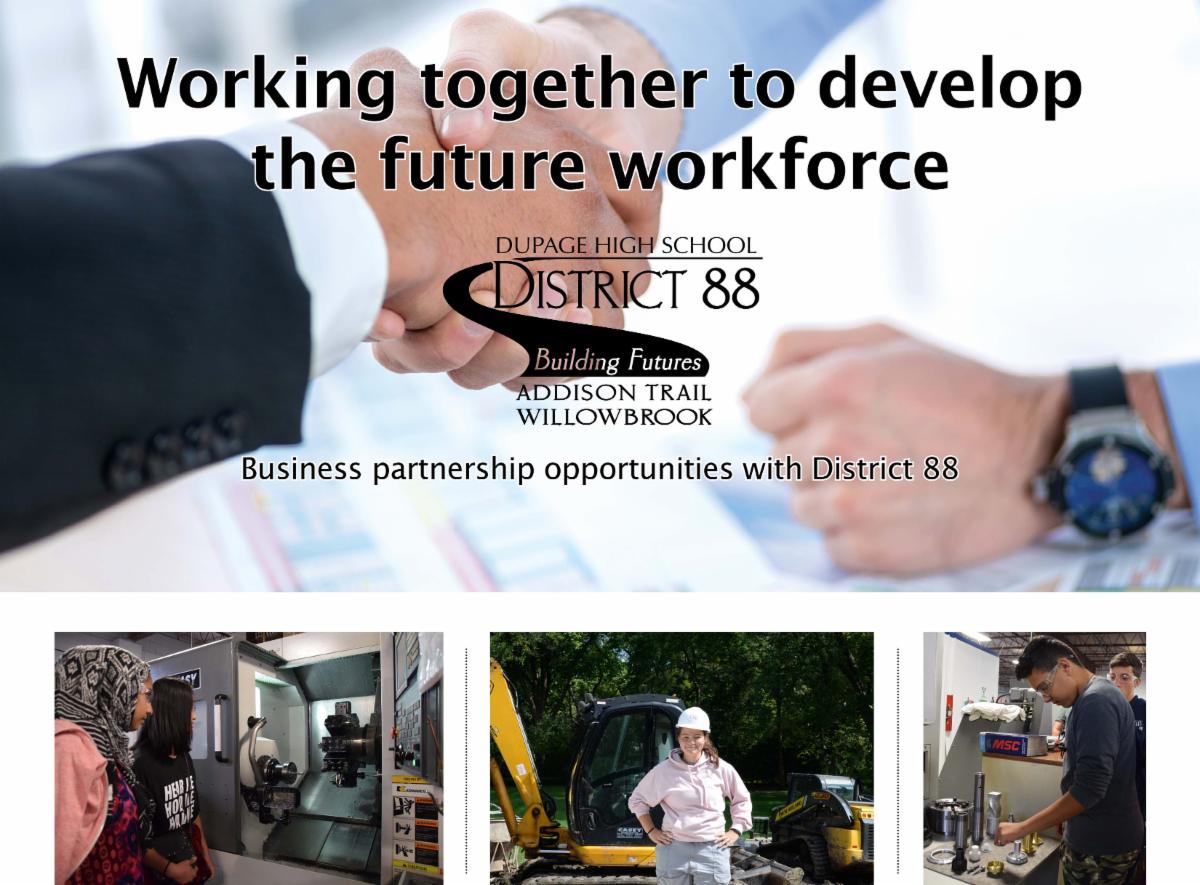 At District 88, we are committed to providing multiple and flexible pathways for students to ensure they are college and career ready. We continue to partner with colleges/universities and local businesses to expand these opportunities for students.
We invite companies to collaborate with us and support our students through the initiatives below.
Offer a career and college integrated pathway by providing:
Tuition assistance
Competitive wages
Flexible hours
Short-term and long-term career pathways
Other benefits



Offer students exploratory career experiences in manufacturing and information technology through the Work-Based Learning and Youth Apprenticeship Collaborative program.


Become a vocational site for the District 88 Transition Program, which helps individuals ages 18 to 21 who have a variety of abilities learn life skills, obtain job training in a community setting and transition to a life of independence after District 88.


Become a mentor for students at Addison Trail High School and/or at Indian Trail Junior High School in Addison School District 4. The purpose of the Mentor Program is to identify students "on the brink of success," who will benefit from having a positive role model. Community members and business professionals are matched with students and meet for 30 minutes once a week.


Advertise your business on a 36" x 60" printed banner displayed in the main gymnasium or on an athletic fence at Addison Trail and/or Willowbrook high schools.
For more details, go to www.dupage88.net/BusinessPartnerships.
For questions or more information, contact District 88 Director of Community Relations Dani Brink at dbrink@dupage88.net or 630-530-3989. Thank you for your continued support of District 88.