Thank you for your continued support of District 88
Pictured is District 88 Superintendent Dr. Jean Barbanente.
On May 22, we watched as about 950 District 88 students walked across the stage and received their diploma.
Our commencement ceremonies are always wonderful occasions, but this year's events were even more special. For the first time since 2019, we were able to have all graduating seniors and their families together in person for one ceremony. To view the graduation ceremonies, as well as photo galleries from the events, click on the images or links below.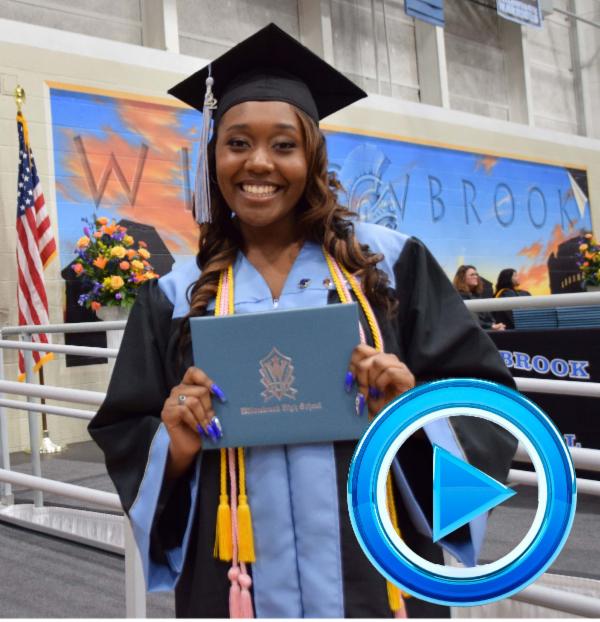 Watching the students graduate was an overwhelming and emotional experience. The members of the class of 2022 have overcome one of the most unique high school careers in history, as the end of their sophomore year and nearly all of their junior year took place in a virtual learning environment. They missed nearly half of their sports seasons, extracurricular opportunities and typical high school activities. Through it all, they persevered and showed what Blazer Pride and Warrior Pride truly mean. We couldn't be prouder of the class of 2022. They have left behind a legacy that will be followed for years to come, and we wish each student the best of luck in his/her future endeavors.
The 2021-22 school year was certainly unprecedented, as we continued to face adversity as a result of the coronavirus disease 2019 (COVID-19) pandemic. Despite those challenges, our students achieved at the highest levels and received local, state and national recognition in academics, athletics and extracurriculars. To see/read about those accomplishments, see the 2021-22 photo albums below:
We know these successes are possible because of our partnerships. From a knowledgeable and supportive Board of Education, to involved and engaged parents, community members and students, to a committed and passionate teaching staff, it is the relationships we have that allow us to achieve our mission of working for the continuous improvement of student achievement.
I wish you a safe and restful summer break, and we look forward to another great school year in 2022-23. Thank you for your continued support of District 88.


With District 88 Pride,
Jean Barbanente, Ed.D.
District 88 Superintendent