Five students named as District 88 Art Scholarship recipients
During its May 9 meeting, the District 88 Board of Education named five students as recipients of the District 88 Art Scholarship for the 2021-22 school year.
The recipients are: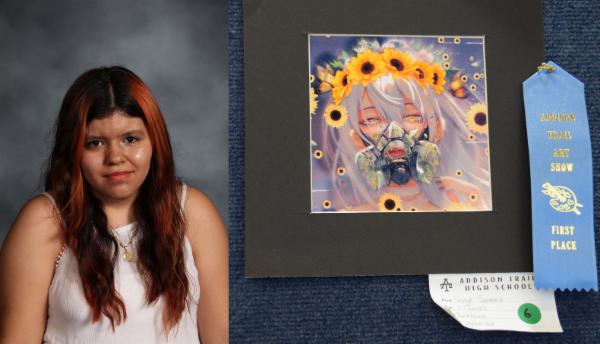 Addison Trail: Juniors Leslye Saavedra (pictured above, top) and Stephanie Ortiz (pictured above, bottom)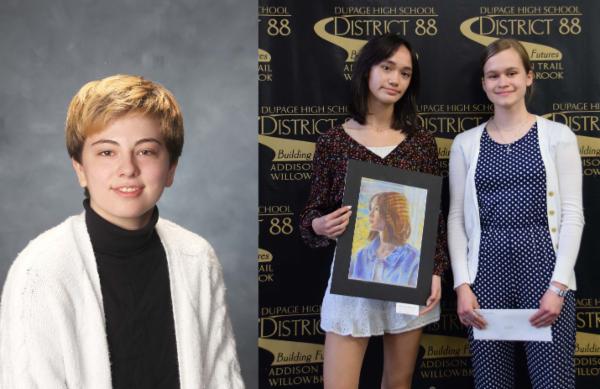 Willowbrook: Senior Aaron Ball (pictured above, left), freshman Nina Young (pictured above, center) and senior Katrina Berzinch (pictured above, right)
Watch the Willowbrook presentation below.
The students' pieces will be displayed in the District 88 Boardroom during the 2022-23 school year. The District 88 Art Scholarship was established to recognize outstanding art students at Addison Trail and Willowbrook. The District 88 administration and Board of Education continue the tradition of supporting the arts and acknowledging the artistic successes of students in the district.