District 88 shares initiatives to enhance student belonging, inclusivity and mental health/social-emotional supports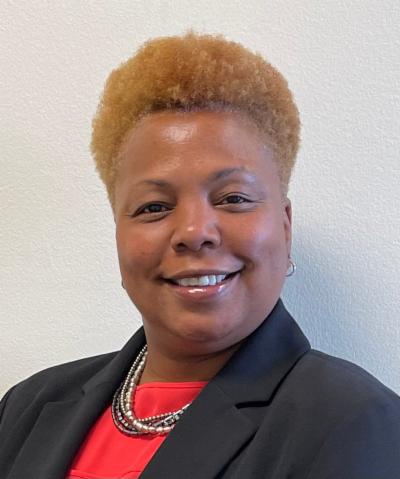 Pictured is District 88 Director of Student Services Dr. Raquel Wilson.
At District 88, we have about 40 languages and more than 30 countries represented among our families, and almost half of the nearly 4,000 students in our schools speak a language other than English at home. Embracing that diversity has helped cement our core value of ensuring all students, staff and community members feel safe, valued, respected and welcome – regardless of race, religion, sexual orientation or gender identity. We continue to implement culturally responsive, anti-racist, trauma-informed and restorative practices to assist with that process.
As part of this focus, the District 88 C.A.R.E. Team (Committed to Academics, Resiliency and Equity) will host student focus groups to gather and share anecdotal data about students' feelings of connectedness and belonging at school. These voluntary meetings will take place on the following dates.
Addison Trail: Oct. 26 and 28 and Nov. 2 and 16 (debrief session)


Willowbrook: Oct. 25, 26 and 28 and Nov. 18 (debrief session)
Students were randomly selected to participate in these optional focus groups, and details were shared with families (parental/guardian consent is required). Participants also will discuss topics related to dress code and code of conduct. For the past two years, our Behavioral Interventions Committee has recommended we review our dress code to ensure it is inclusive and equitable for all students. We also have received several requests from students, staff and parents. The district will meet with other students, staff members and parents/guardians throughout the school year to discuss these topics and will develop a pilot program based on feedback.
At District 88, the safety, health and well-being of students and staff is our No. 1 priority. We know building relationships proceeds learning, and we continue to focus on connecting with all students to foster an inclusive environment and a sense of belonging to support each child on his or her journey to success. For students to achieve academically, we must first meet their needs outside of the classroom – including providing mental health and social-emotional supports. This is even more prevalent and critical as pupils readjust to in-person learning.
To enhance this work, we will implement the SOS Signs of Suicide program to identify students in need of support. SOS teaches students how to identify signs of depression and suicide in themselves and their peers, while training school professionals, parents and community members to recognize at-risk students and take appropriate action. The program seeks to teach youth that depression is a treatable illness, empower them to respond to a potential suicide (themselves, a friend or a family member) and help prevent teen suicide.
More information about District 88's mental health and social-emotional supports can be viewed at the following links:
If you have any questions regarding the above information, please feel free to contact me at rwilson@dupage88.net or 630-782-3005. Thank you for your continued support of District 88.
With District 88 Pride,
Dr. Raquel Wilson
District 88 Director of Student Services