District 88 appoints new Addison Trail Principal and new Director of Student Services
During its June 7 meeting, the District 88 Board of Education approved the appointment of Jack Andrews as the 10th Principal of Addison Trail High School and Dr. Raquel Wilson as the new District 88 Director of Student Services, effective July 1, 2021.
Please join the district in congratulating Mr. Andrews and Dr. Wilson and wishing them well in their new roles.
Jack Andrews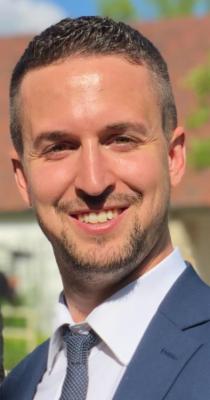 Andrews (pictured above) is an Addison native and an alumnus of Addison Trail. He has been with District 88 since 2015 and has demonstrated the qualities of an outstanding leader and has made a positive and lasting impact on the students, staff, parents and community members of Addison Trail and District 88. His career began at Addison Trail as a special education teacher, coach and sponsor. In those roles, Andrews demonstrated excellent teaching skills, innovation, creativity, initiative and connections with students.
Andrews was then promoted to Department Head of the District 88 Transition Program, where he expanded the vocational opportunities for students, connecting their families to more support services and building strong workplace and community partnerships throughout the district. More recently, he has served in two key leadership roles at the district level. As the Learning Services Coordinator, Andrews oversaw the special education programming, financial resources, policies and procedures of the district. He fostered positive and collaborative relationships with parents, coordinated our services to parochial schools and led all state and federal compliance efforts in the area of student services.
During this very traumatic year, and in the wake of the tragic loss of District 88 Superintendent Dr. Scott Helton, Andrews stepped into the role of Interim Director of Human Resources (HR). He worked tirelessly to learn all of the legal aspects of HR and established the necessary HR policies and procedures to support staff during the coronavirus disease 2019 (COVID-19) pandemic. In this role, he demonstrated high levels of ownership, care, attention to detail, tremendous organizational skills and unwavering commitment to the district. His efforts allowed our students to continue to be educated during this health crisis without disruption. Along with his HR responsibilities, Andrews also was asked to coordinate several multi-district COVID-19 vaccine clinics. He worked with community leaders to ensure staff members at all of the school districts within our communities had the opportunity to be vaccinated, as well as local senior citizens and community members most affected by the virus.
Andrews obtained his Bachelor of Science degree from Northern Illinois University and his Master of Science degree in Education Administration and Supervision from National Louis University. He will begin his doctoral program in Educational Leadership at Northern Illinois University this fall, with an intended completion in spring 2024.
Andrews' dedication to the Addison Trail community is unmatched. He is a reflective, compassionate leader, who is committed to working with all stakeholders to build a positive and supportive school environment and to expand opportunities for students through an inclusive, culturally responsive and trauma-informed lens. Andrews has been an invaluable member of the District 88 family, and his background and passion will make him a tremendous asset to Addison Trail as the next leader of the school.
Dr. Raquel Wilson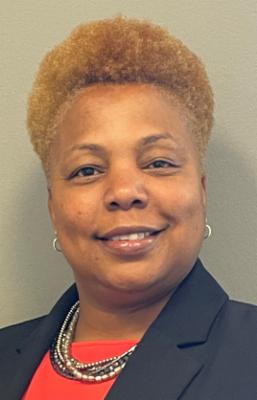 Dr. Wilson (pictured above) brings more than 17 years of administrative experience and is a well-known expert and leader in the areas of at-risk student programming, equity and inclusion. She has served in building-level and district-level leadership roles, designing and implementing equitable learning opportunities and creating high-quality, supported environments focused on academic rigor with comprehensive student interventions.
In her current role as Principal/Coordinator of the Directions Program and Assistant Director for Student Services and Equity at Glenbard District 87, Wilson has not only built a successful, highly respected personalized learning opportunity for the students at District 87, but also has worked to implement culturally responsive pedagogy, amplify student voice and create more inclusive environments throughout the Glenbard schools. She designs comprehensive professional development and parent programming and is a credentialed facilitator and presenter.
Wilson has extensive experience and expertise in the design, implementation and monitoring of multi-tiered academic, behavioral and emotional supports. She has worked to implement curriculum across grade levels, oversee grant programs and ensure legal compliance in the area of student services.
Wilson obtained her Bachelor of Science degree from Millikin University, her Master of Arts degree in Educational Leadership from Aurora University and her Doctor of Education degree (with Director of Special Education and Superintendent endorsements) from Aurora University.
Wilson is a passionate, dedicated and collaborative leader, who has set herself apart in the county and the state for her work. She builds strong relationships and champions those with whom she works to serve all students at the highest levels.