Thank you for your continued support of District 88 during an unprecedented school year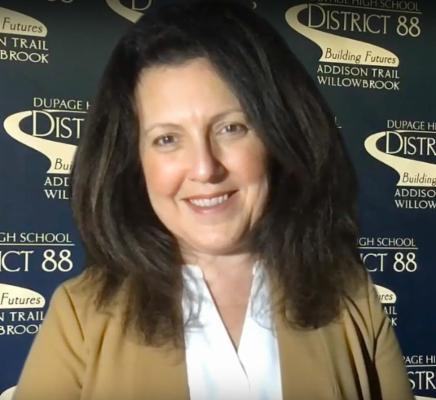 Pictured is District 88 Superintendent Dr. Jean Barbanente.
How do you reflect on a school year that has redefined and restructured the education system? How do you close out a year that saw students learning from their bedrooms and teachers turning their homes into classrooms? And how do you define a year that was filled with a pandemic, social/civil unrest and the loss of our Superintendent, Dr. Scott Helton, a true leader, education ambassador and friend?
While it's difficult to find the words to summarize this challenging and unprecedented school year, it's easy to see how we were able to overcome such an unimaginable crisis – through our partnerships. Never has it been more apparent how critical it is to have the support of our stakeholders. We asked more from our staff, students, parents, Board of Education members and community members than ever before. And everyone stepped up and rose to the occasion.
From volunteering to distribute hundreds of thousands of meals, to adapting to a virtual learning environment, to coming up with new and creative ways to stay connected, it was phenomenal to see the amazing ways in which people came together to deal with this adverse situation. The hardships we have faced have been difficult and many, but we have collaborated and grown in ways we never thought possible.
It has been a tough 14 months, but our students have shown an above-and-beyond level of resiliency and have continued to reach high levels of success. To view highlights from the 2020-21 school year, go to www.dupage88.net/2020-21Successes.
We are incredibly grateful to have been able to cap off the school year with in-person commencement ceremonies to honor and celebrate the class of 2021. There is always an overwhelming feeling of pride when watching the seniors walk across the stage, but this year was truly indescribable. It was incredible to watch as more than 900 students received their diploma and took the next step into their future – especially after the obstacles of this past year. To view the graduation ceremonies, as well as photo galleries from the events, click on the links below.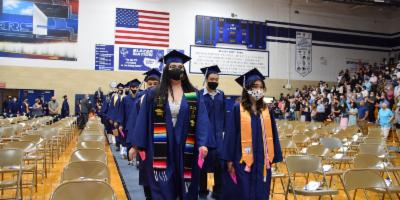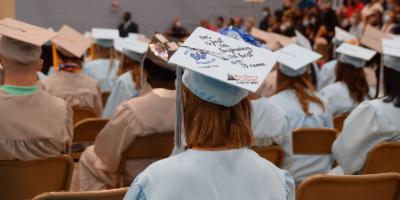 Important updates shared during recent meetings
We have hosted monthly meetings with parents since June 30, 2020, and with students since Aug. 19, 2020, to speak with them directly, share updated information and respond to their questions and concerns. We truly appreciate the feedback and partnership through these groups, and we look forward to maintaining these meetings in the future. During the most recent gatherings on May 25 and 27, we shared information about the following topics.
Recent and upcoming personnel changes
Updated guidance regarding wearing masks
Resolution from the Illinois State Board of Education (ISBE) regarding expectations for the 2021-22 school year
Addison Trail will host another vaccine clinic for individuals affiliated with District 88 and District 4, who are 12 years old and older (first dose will be administered on June 21; second dose will be administered on July 12)
Summer plans
Areas of focus for the fall
Virtual Learning Academy details
Ionization update
To view the meeting and the presentation, go to https://www.dupage88.net/site/page/12500.
Thank you for your continued support of District 88. We're excited to focus on the future as we collaborate with all of our stakeholders to accomplish our mission of working for the continuous improvement of student achievement.
With District 88 Pride,
Jean Barbanente, Ed.D.
District 88 Superintendent