District 88 schools listed on U.S. News & World Report Best High Schools rankings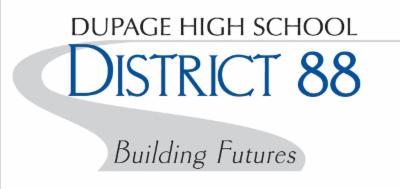 District 88's mission is to work for the continuous improvement of student achievement.
The district focuses on that mission every day to ensure students succeed inside the classroom and beyond. Those accomplishments are possible because of a knowledgeable Board of Education, dedicated and passionate staff members, engaged students and involved parents/guardians and community members. As a result of those partnerships and efforts, District 88 is pleased to share Addison Trail and Willowbrook have again been listed on the U.S. News & World Report Best High Schools rankings.
The rankings include data on nearly 24,000 public high schools in 50 states and the District of Columbia. Nearly 18,000 schools were ranked on six factors based on their performance on state assessments and how well they prepare students for college. The ranking methodology uses state education data from the 2018-19 school year. Additional data was provided by the College Board and International Baccalaureate on their respective college-prep programs, Advanced Placement and IB.
To view the rankings, go to https://www.usnews.com/education/best-high-schools/national-rankings.