District 88 appoints new Director of Biliteracy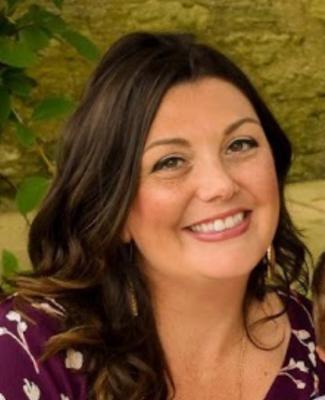 During its April 26 meeting, the District 88 Board of Education approved the administration's recommendation to name Addison Trail World Language Department Head Erica Craig as the new Director of Biliteracy, effective July 1, 2021.
This position is being implemented in partnership with Addison School District 4 and in collaboration with District 45 and Salt Creek School District 48. The new role will focus on meeting the rigorous goal of biliteracy and the Illinois State Board of Education Seal of Biliteracy credential for District 88 students, as well as the analysis and review of the bilingual and dual-language curriculum and programming at the districts and the eventual recommendations for streamlining our continuum of services K-12. Providing students with the opportunity to maximize biliteracy skills will not only enhance academic achievement in both languages, but when done through a culturally responsive lens, also can improve motivation, instill a sense of pride, foster self-efficacy and open the doors to more credentialing and post-secondary academic opportunities.
"I couldn't be more pleased with the Board's support to appoint Mrs. Craig to this position," said Dr. Jean Barbanente, District 88 Superintendent. "Her knowledge, professionalism, passion, empathy and drive, along with her bilingual and biliteracy skills in English and Spanish, make her an ideal candidate for this role."
Craig has led the Addison Trail World Language Department since 2014 and spearheaded a complete overhaul of all levels of curriculum, assessment, program sequencing and instructional materials. She championed the move from a more traditional, grammar-based curriculum to one focused on integrated, real-world language performance in the four domains of listening, reading, writing and speaking. Craig has worked to redevelop the Heritage Language program, integrating with the English as a Second Language and Newcomer programming at District 88. She designed rigorous Advanced Placement (AP)/college-level and Dual-Credit capstone experiences for our bilingual students, focusing on the Seal of Biliteracy standards.
Craig also leads the Positive Behavioral Interventions and Supports (PBIS) program at Addison Trail, which was implemented in fall 2007 to teach students expected behaviors and rules to develop a positive school climate through creating common language and standards. She is a valued and respected member of the District 88 C.A.R.E. Team (Committed to Academics, Resiliency and Equity) as well and has been at the forefront of the district's equity work since 2014.
"I am excited to unite and align District 88 and our associate school districts, so we can create continuous and robust educational experiences that will move our students beyond bilingualism toward our true goal of biliteracy," Craig said.
Craig earned her undergraduate degree in Hispanic Studies and International Studies from Illinois Wesleyan University, her Master of Arts degree in Spanish Literature from The University of Chicago and her Master of Arts in Education degree from Concordia University. Craig lives in Geneva with her husband, Randy, her son, Reid, and her daughter, Neve.