District 88 Board of Education election results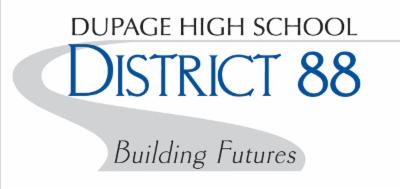 District 88 thanks all of the candidates who ran for election to the Board of Education during the April 6 Consolidated Election. There were six candidates (Christine Poirier, Andrew Edmier, Al Manzo, Diana Stout, Jean Taylor and Blanca Jessen) for three full (four-year) terms.
Poirier, Taylor and Stout were elected to the Board, and they will join members Donna Craft Cain (current President), Amy Finnegan, Lisa Knauf and Dan Olson. District 88 looks forward to welcoming them and partnering to accomplish the district's mission of working for the continuous improvement of student achievement. The new Board members will be seated during a special meeting at 6 p.m. on April 29, and they also will be sworn in during the Village of Addison Community Inauguration Ceremony at 7 p.m. on April 29.
District 88 also would like to thank outgoing Board members Jay Irvin, Tommy Edmier and Blanca Jessen for their years of service. They will be recognized and honored during the Special Board of Education meeting on April 29.
School board members serve their communities without monetary compensation to make public education the best it can be for every child. Their policies and oversight guide the district as tough decisions are made on complex education and social issues that affect the entire community and individual students. District 88 Board members spend countless hours attending meetings, events and workshops to ensure students receive a high-quality education. The district truly appreciates the support, passion and dedication the Board provides for students.