Important updates from District 88
Pictured is District 88 Interim Superintendent Dr. Jean Barbanente.
Despite dealing with the coronavirus disease 2019 (COVID-19) pandemic, we are excited to provide opportunities for students to come on campus in a controlled environment that follows the policies, procedures and guidance in place regarding social distancing, health and cleaning protocols.
This week, it was wonderful to have music fill the halls as Jazz Band and CenterStage (show choir) students rehearsed. The auditoriums also were buzzing with energy as our thespians returned to the stage, and we welcomed members of National Honor Society, Orchesis, SkillsUSA, International Dance Show, Scholastic Bowl and Key Club. Our winter sports season is going strong as well, with student-athletes practicing and competing in the gym and on the court. We anticipate hosting more extracurricular activities in the buildings in the coming weeks.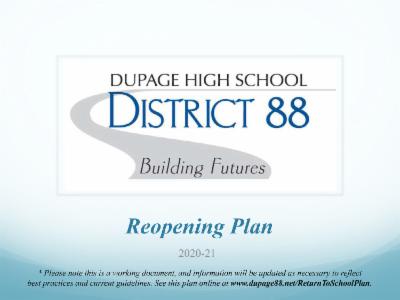 The Board of Education recently approved transitioning to Stage 2 of our Return to School Plan (Remote Plus), which will begin on Feb. 22. During this stage, staff will begin to bring more students in for in-person learning. We will prioritize students who are struggling in remote learning, as well as curricular areas that require hands-on experiences (i.e. Career and Technical Education, Fine Arts, etc.). All self-contained programming will return to campus on March 2. Driver Education also will begin, and details will be sent to eligible students.
It's wonderful to see our students back in the schools, and we look forward to providing more in-person options as the county's COVID-19 numbers improve. In late February and early March, we will host events for seniors and freshmen, with opportunities for sophomores and juniors as well. We will recommend moving to Stage 3 of our plan (Blended Remote/Hybrid) later in the spring, if this positive trend toward lower case counts continues toward minimal community transmission.
Our No. 1 priority remains the health, safety and well-being of our students, staff and community members, and we maintain our practice of following data and guidance provided by the Centers for Disease Control and Prevention (CDC), Illinois Gov. JB Pritzker, the Illinois and DuPage County health departments, the Illinois State Board of Education and the DuPage Regional Office of Education.
As part of that focus, we aligned our Return to School Plan with the DuPage County COVID-19 School Metrics Guidance. That guidance is comprised of six metrics that feed into three Community Transmission Levels (Minimal, Moderate or Substantial). Our Return to School Plan consists of three stages – Remote, Remote Plus and Blended Remote/Hybrid – and those stages are tied to the metrics. We are transitioning through the stages of our plan based on the movement of the county metrics, and we are prepared to move to a hybrid environment as soon as the data supports that decision. For details and the most up-to-date information about our Return to School Plan, go to www.dupage88.net/ReturntoSchoolPlan.
Parent and student meetings:
We understand this is a challenging and unprecedented time for everyone, and we will continue to meet with parents/guardians and students. We have hosted meetings with parents since June 30 and with students since Aug. 19 to speak with them directly, share updated information and respond to their questions and concerns.
On Feb. 9, we hosted a meeting for parents/guardians to discuss the 2020-21 school year and the district's Return to School Plan. A recording of that meeting, as well as the presentation shared, can be viewed at https://www.dupage88.net/site/page/12583.


On Feb. 18, we will host a Transition/Reopening Committee meeting for Spanish-speaking parents/guardians. The event will begin at 6:30 p.m. To register, contact District 88 Director of Community Relations Dani Brink at dbrink@dupage88.net or 630-530-3989.


On Feb. 23, we will host a Return to School Student Advisory Committee meeting. The event will begin at 5 p.m., and an invitation to attend will be e-mailed to students closer to that date.


On Feb. 23, we will host a Parent Transition/Reopening Committee meeting. The event will begin at 6:30 p.m., and an invitation to attend will be e-mailed to parents/guardians closer to that date.
COVID-19 resources: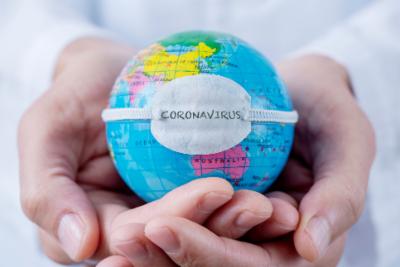 District 88 is partnering with organizations throughout DuPage County to compile a list of COVID-19 resources to assist residents in the following areas:
Child care
COVID-19 (testing sites, vaccine information and more)
Finances
Food
Internet
Jobs
Mental health and well-being
Remote learning/education
Things to do
View the list at https://tinyurl.com/DuPageResources. The information will be updated frequently, so be sure to check the list often.
If you have a resource to add, complete the form at http://www.dupage88.net/DuPageCountyResources, or e-mail dbrink@dupage88.net.
District 88 also is committed to making sure students continue to receive food service, and we are partnering with Chartwells and Cottage Hill Operating Company to host a community food-service program. See the food distribution details below.
WHO IS ELIGIBLE FOR THE FOOD SERVICE?
This service is provided free of charge to all residents up to the age of 18.


Seven days' worth of meals will be distributed (seven breakfasts and seven lunches).
WHAT IS THE COST OF THE MEALS?
Meals are free for eligible community members.
WHEN WILL FOOD BE DISTRIBUTED?
Food will be available from 11 a.m. to 5 p.m. each Wednesday.
WHERE WILL FOOD BE DISTRIBUTED?
Addison Trail High School, 213 N. Lombard Road in Addison – Door 6
*PLEASE NOTE: On Feb. 17, food will be distributed at door 2.
Willowbrook High School, 1250 S. Ardmore Ave. in Villa Park – Door 6
WHO CAN I CONTACT FOR MORE INFORMATION?
COVID-19 vaccines: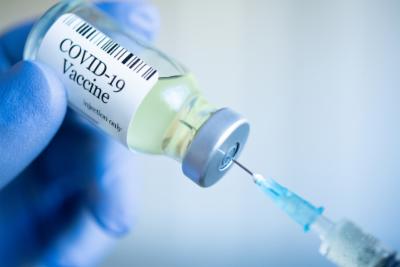 Osco Pharmacy and Genoa Healthcare, in collaboration with DuPage High School District 88, are offering appointments on Feb. 17, 18, 20 and 21 for senior citizens who wish to receive the COVID-19 vaccine. For details/eligibility requirements, and to register for the COVID-19 vaccine, go to https://tinyurl.com/FebVaccines.


District 88, under the guidance of the DuPage County Health Department and the DuPage Regional Office of Education, will provide vaccines on Feb. 17 and 18 for staff members at districts 4, 45, 48, 88, SASED, Technology Center of DuPage and parochial schools within District 88's boundaries. The second dose is scheduled for March 10 and 11.
Thank you for your continued support of District 88.