Important updates regarding winter athletics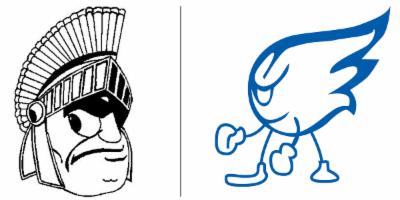 As we previously shared, we are going to continue analyzing the COVID-19 data to determine the best time frame to implement winter sports, as DuPage County remains in the Substantial Community Transmission level – the highest of three levels. This also aligns with Illinois Gov. JB Pritzker's Phase 4 Tier 3 Mitigations that were implemented on Nov. 20 (see details at https://coronavirus.illinois.gov/s/restore-illinois-mitigation-plan). To comply with those mitigations, the Illinois High School Association (IHSA) Board has issued guidance to pause all IHSA winter sports and activities, effective Nov. 20. See the full IHSA press release at https://www.ihsa.org/News-Media/Announcements/ihsa-temporarily-pauses-sports-activities-under-new-state-mitigations.
We plan to run the sports listed below, but the start date for the season is to be determined (TBD). We understand the value and importance of athletics for students' physical and mental well-being, and we will work with our coaches to ensure we stay connected with and support our pupils.
Winter sports:
Boys Swimming & Diving
Cheerleading
Dance (Poms)
Girls Bowling
Girls Gymnastics
At this time, we ask all student-athletes who plan to participate in winter sports to register online. This will help with a smooth transition after we're able to start the season.
To ensure the health and safety of our students, staff, families and community members, we are following guidance and recommendations from the Centers for Disease Control and Prevention, Gov. Pritzker, the Illinois and DuPage County health departments, the Illinois State Board of Education and the DuPage Regional Office of Education. At this time, we haven't received approval from those organizations to allow Boys and Girls Basketball to take place during the winter season. We will continue to monitor this sport and will share any provided updates.