District 88 receives two Illinois State Board of Education Those Who Excel awards
District 88 recently received two awards through the Illinois State Board of Education (ISBE) 2020-21 Those Who Excel program.
That program honors individuals who have made significant contributions to public and nonpublic elementary and secondary schools in Illinois. This year's Those Who Excel Awards Banquet was scheduled to take place on Oct. 17, but the event has been postponed until further notice because of the coronavirus disease 2019 (COVID-19) pandemic. For more information about Those Who Excel, go to https://www.isbe.net/Pages/Those-who-excel.aspx.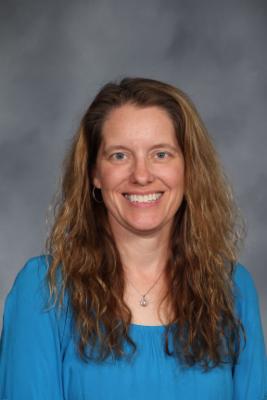 Willowbrook Career and Technical Education (CTE) Department Head Mary Barney (pictured above) earned an Award of Meritorious Service in the category of Classroom Teacher. Barney joined Willowbrook in 2012 and teaches online consumer management, business law, public speaking and communication technology. She has 25 years of teaching experience and earned her master's degrees in Education Leadership and Education/Curriculum and Instruction.
"Barney's No. 1 priority is to empower each student to reach his or her potential and to help her students learn skills to discover a career they will enjoy, to develop emotional intelligence and empathy and to engage in lifelong learning," said Dr. Scott Helton, District 88 Superintendent. "As a department head, Mary leads by example, modeling the best practices she encourages her staff members to embrace. She promotes their own creativity and continuously collaborates with her peers and shares her knowledge and experiences to do everything possible for our students, families and communities."
Read more about Barney at https://www.dupage88.net/site/public/files/?item=5493.
The District 88 and Elmhurst College Asynchronous Math Team (several members are pictured above) also earned an Award of Meritorious Service in the Team category. This partnership between District 88 and Elmhurst College provides two asynchronous math courses (an Asynchronous Calculus 3 Model and an Asynchronous College Algebra class) for students at Addison Trail and Willowbrook. Those courses give pupils the opportunity to earn college credit while in high school and are provided at no cost through the use of Title I funds. Read more about this exciting and innovative partnership at https://www.dupage88.net/site/public/files/?item=5494.
These are two examples of the leadership, commitment and care for the District 88 learning community that allow the district to accomplish its mission of working for the continuous improvement of student achievement.