District 88 celebrates Hispanic Heritage Month
This video may take up to a minute to start after click the play button depending on your connection speed and browser.
District 88 recently celebrated National Hispanic Heritage Month, which takes place from Sept. 15 to Oct. 15 each year. National Hispanic Heritage Month began in 1968 and was originally observed as "Hispanic Heritage Week" under President Lyndon Johnson, but was later extended to a month during President Ronald Reagan's term in 1988.
According to www.hispanicheritagemonth.gov, "(This month) traditionally honors the cultures and contributions of both Hispanic and Latino Americans as we celebrate heritage rooted in all Latin American countries. (The goal is to) share history, heritage and accomplishments of Hispanic and Latino Americans of past and present."
This is the fourth consecutive year Addison Trail has celebrated the occasion. In recognition of National Hispanic Heritage Month, the school recently hosted a special segment during its new "Blazer News" broadcast, which is coordinated by students with guidance from advisers Rob Schader (Addison Trail Department Head for physical education, health and driver education) and Christina Trapani (Addison Trail social studies teacher).
During the show, Addison Trail senior Gerardo Alvidrez, junior Mateo Gomez and senior Cristal Moreno Aguilar discussed the history of the month, what makes the Hispanic culture unique, Addison Trail's annual Kermes (Latino food festival) – which features traditional Latino dishes, live entertainment, raffles and family-friendly activities – and more with interviewees, including Addison Trail social worker Jorge de Leon. To watch the segment, click the video above.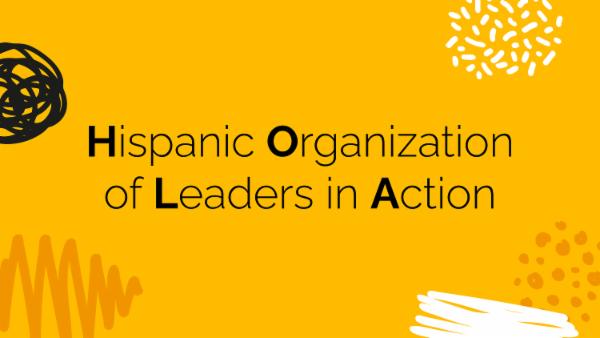 At Willowbrook, members of the Hispanic Leadership Club presented about Hispanic Heritage Month during the group's first meeting of the 2020-21 school year on Oct. 15. They discussed the history of the month, key Latino figures and more. To view the presentation, go to https://www.dupage88.net/site/public/files/?item=5484.
The club, which is called Hispanic Organization of Leaders in Action (HOLA), is open to all students and focuses on the awareness of Latin American culture, development of character, leadership and scholarship service. For more information about HOLA, contact Miguel Molina (co-adviser and Willowbrook world language teacher) at mmolina@dupage88.net or 630-782-3002.