Instructional Showcase: A look inside the District 88 Transition Program
This video may take up to a minute to start after click the play button depending on your connection speed and browser.
District 88 is excited to launch a new Instructional Showcase initiative.
During Board of Education meetings, the district will present a department to highlight the amazing work being done by students and staff. This school year is challenging because of the coronavirus disease 2019 (COVID-19) pandemic, but District 88 pupils and teachers continue to reach tremendous levels of success – even in a Remote Learning environment. Staff members are implementing new and creative ways to connect with, care for and engage students to accomplish the district's mission of working for the continuous improvement of student achievement.
During the Sept. 21 Board meeting, the Instructional Showcase featured the District 88 Transition Program, which helps individuals ages 18 to 21 who have disabilities learn life skills, obtain job training in a community setting and transition to life after District 88. To watch the presentation, click the video/audio file above.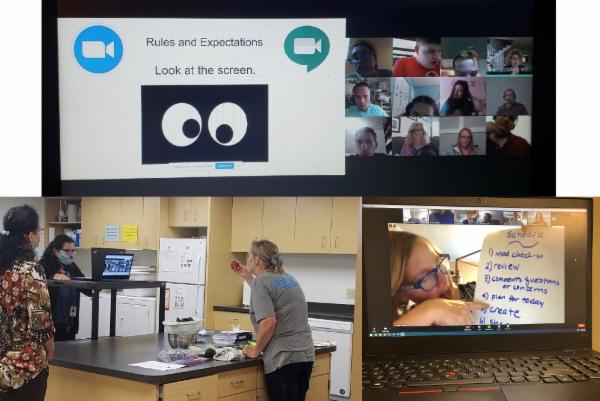 District 88 Learning Services Coordinator Jack Andrews and Transition Program teacher Stephanie Nitka said the program is thriving because of the support, collaboration and hard work of students, staff, parents/guardians and the district administration and Board of Education. They also discussed various activities that have taken place so far this school year, including:
Art therapy
A virtual trip to Walt Disney World
Learning to cook and clean at home
Virtual job trainings
Opportunities for in-person intervention support
Synchronous learning
Enhancing independence and problem solving skills
Providing individualized instruction through participating in breakout rooms
Virtual community experiences (such as trips to the grocery store, banking and using public transportation)
Working with business partners to send vocational products/projects home to students
Staff creating alter ego characters to get students excited about the lesson