Staff/Teacher Appreciation Week and District 88 Staff Recognition Dinner
This video may take up to a minute to start after click the play button depending on your connection speed and browser.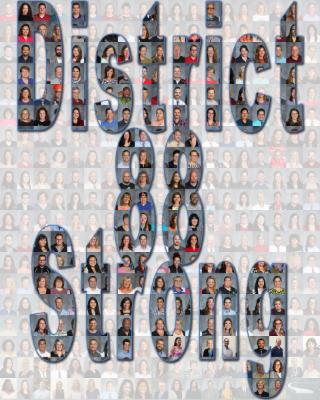 From May 4 to 8, we celebrated Staff/Teacher Appreciation Week. This event is always a special time to thank our educators for all they do each and every day for each and every student – and the celebration means even more this year, as we deal with the COVID-19 pandemic.
To recognize our educators in honor of Staff/Teacher Appreciation Week, we compiled the video above with messages of thanks from District 88 administrators and Board of Education members, local legislators and community leaders.


The Village of Addison provided a proclamation in support of the week. CLICK HERE to view the document.


Addison Trail Student Council provided staff members with a gift and a note of thanks.CLICK HERE to view the letter.
Willowbrook Student Council created a video with messages from students to teachers. CLICK HERE to watch the video.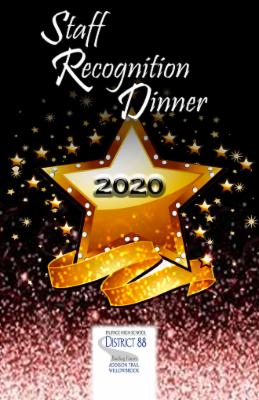 Staff Recognition Dinner program cover design by Addison Trail sophomore Maria (Mia) Doudalis
It's fitting our Staff Recognition Dinner was scheduled to take place on May 8, as the capstone event to Staff/Teacher Appreciation Week. This year, we recognize 66 individuals who have served District 88 for 10 years or more and have given 1,145 years of combined service to students at Addison Trail and Willowbrook. We also thank five staff members who will retire at the end of this school year for their commitment to building positive futures for our students.
The 2019-20 retirees are:
Addison Trail: Christine Ehredt, Ronald Kolodziej and Barbara Musial
Willowbrook: Arthur Sears and Virginia Short
The Outstanding Achievement Award recipients are Sheri D'Ambrose (Addison Trail physical education teacher and Student Council co-advisor) and Mary Barney (Willowbrook Career and Technical Education Department Head). To see the program from the event, go to https://www.dupage88.net/site/public/files/?item=5120.