Relay For Life of District 88 Youth raises $88,000 for American Cancer Society
Willowbrook and Addison Trail recently showed giving back is a cornerstone of District 88 pride.
On March 7, the 10th annual Relay For Life of District 88 Youth event took place at Willowbrook, and more than 600 staff, students, parents and community members attended the relay. This year's event raised $88,000 for the American Cancer Society. In total, this event has collected more than $600,000 during the last 10 years.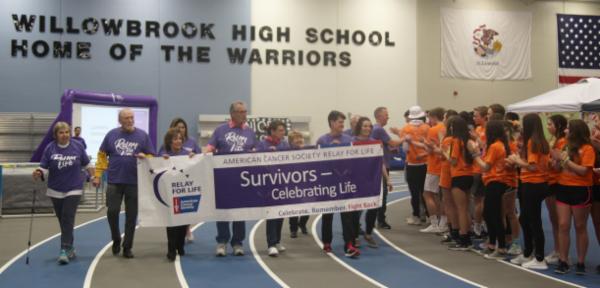 Participants enjoyed a variety of activities and games, and there also was a luminaria to honor more than 150 individuals who are fighting cancer or who have lost their battle with cancer. The relay began by celebrating more than 20 survivors, as they walked the first lap around the track (pictured above, photo by Francis O'Byrne).
The team that raised the most money was Cure The Impos21ble, with $19,896. Pictured above are two members of that team, Willowbrook juniors Catherine Welnowski (left) and Gabriella Cico (photo by Chris Fox).
The top individual fundraiser was Willowbrook junior Tad Tchop, with $2,527. Tchop (pictured above) has raised funds for the event all three years of his high school career, and this year he collected donations at local grocery stores, raffled off baskets and sold homemade pumpkin pies. To date, he has raised nearly $5,800.
Willowbrook also has hosted other events throughout the school year to raise money for the American Cancer Society, including "Go Pink" efforts in honor of Breast Cancer Awareness Month and the Brook Olympics (a weeklong series of events and challenges created to enhance tradition and class spirit and pride at the school).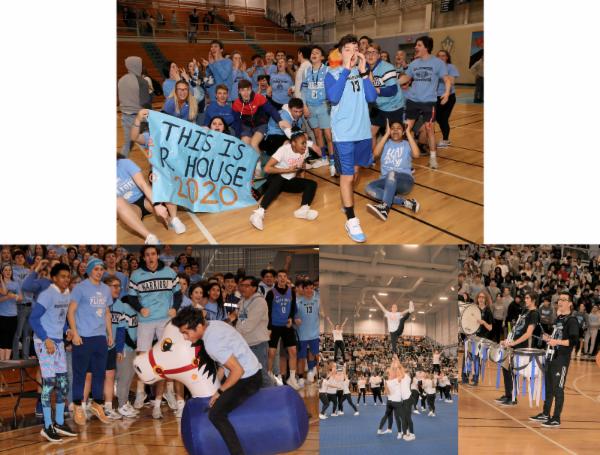 The Brook Olympics took place from March 2 to 6 and culminated with an assembly where classes went head to head in competitions (pictured above, photos by HR Imaging Partners). The seniors were named as this year's winning class. The juniors finished in 2nd place, the sophomores finished in 3rd place and the freshmen finished in 4th place.