Thank you for your continued support of District 88 during this unprecedented time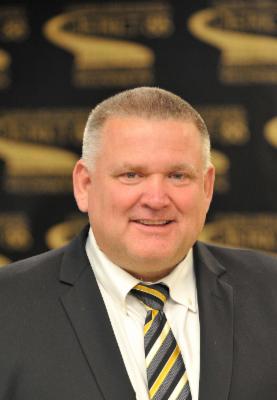 Pictured is District 88 Superintendent Dr. Scott Helton.
As we complete the first week of this unprecedented journey in education dealing with coronavirus disease 2019 (COVID-19), I would like to thank our staff members, students, parents/guardians and community members for their continued cooperation, understanding and support of District 88. The commitment of our stakeholders to connect with and care for our students never ceases to amaze me, and they've risen to the occasion yet again in the face of adversity during this difficult time.
"Stay at home" Executive Order
Today, March 20, Illinois Gov. JB Pritzker issued a "stay at home" Executive Order for Illinois starting at 5 p.m. tomorrow, March 21, through April 7. See details of the order HERE, and see frequently asked questions HERE. At District 88, we have been prepared for an extended school closure, and we will maintain our E-learning plan to provide students with a continuity of education. Read more about our plan below. Updates will be posted at www.dupage88.net/Coronavirus.
Food service
As a reminder, District 88 is partnering with Addison School District 4, School District 45, Salt Creek School District 48 and places throughout the District 88 community to provide free meals to students. See details below.
Breakfast and lunch are available to any community member up to the age of 18.


Meals are available from 10 a.m. to noon through March 27 (Monday through Friday). We are looking into options to extend this service through Spring Break.


To see more information, including a list of locations, CLICK HERE. Please check the list for important location updates that will take effect on March 23.


We are fortunate to have community members who want to help. We truly appreciate your willingness to assist in these efforts. If you're interested in volunteering with our food-service program, please CLICK HERE to complete the form, or contact District 88 Director of Community Relations Dani Brink at dbrink@dupage88.net or 630-530-3989. Please note volunteers must be 18 years old or older.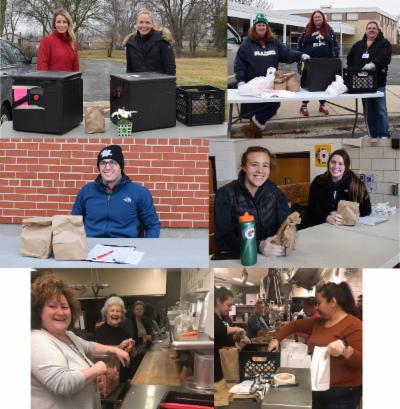 This week, we had about 140 volunteers (which included staff members, administrators and community members from districts 4, 45, 48 and 88) step up and prepare/distribute more than 10,000 meals to students (as shown in the above photos). We also donated 377 meals to Addison Township Food Pantry. I also would like to thank Arbor Management, Chartwells and Cottage Hill Operating Company for their incredible partnership in this program. This is a tremendous collaboration and an excellent example of how we will continue to connect with and care for students.
E-learning
I would like to thank our staff members for their flexibility, as well as their passion and dedication to ensuring we remain committed to the academic success and overall well-being of our pupils. Within a 48-hour timespan, we transitioned from a traditional school setting to providing online E-learning opportunities for more than 4,000 students – and that was possible because of our incredible staff.
I would like to thank our students for adapting to this new learning environment. Throughout this first week, students have shared amazing stories of how their teachers continue to connect and provide instruction.
I would like to thank our parents/guardians for their partnership. I know it's a challenging situation, and we will continue to be here to support you though this process.
As mentioned above, Gov. Pritzker's new Executive Order extends the closure of schools in Illinois from March 30 (as previously mandated) to April 7, with an anticipated return to school on April 8. District 88 will receive full funding from the state for those days, and they don't need to be made up at the end of the school year.
The Illinois State Board of Education (ISBE) strongly encourages school districts to provide learning opportunities for all students during this time, through whatever means possible. We are meeting this requirement by providing extended learning opportunities through our E-learning plan to help ensure students remain college and career ready. I enthusiastically recommend all students stay connected and take advantage of every learning opportunity our teachers provide. I ask that students check in and engage with their teachers during this break, and we will continue to communicate details.
E-learning information and guidelines for students: CLICK HERE


E-learning information and FAQs for parents: CLICK HERE
In making that statement, the ISBE wants to ensure students throughout Illinois continue to participate in learning during this separation from our traditional education format and don't regress and lose skills/abilities they've developed. The ISBE's guidance aligns with our mission to work for the continuous improvement of student achievement, and we will remain focused on accomplishing that mission – even in a virtual environment.
Board meeting
Our next District 88 Board of Education meeting is scheduled to take place at 7:30 p.m. on March 23 at the District 88 Office, 2 Friendship Plaza in Addison.
In compliance with Gov. Pritzker's Executive Order, we will have limited attendance at this meeting.
We continue to carefully monitor developments regarding COVID-19 and are working with the DuPage Regional Office of Education, the DuPage County Health Department, the Illinois Department of Public Health and local officials and school district leaders to ensure the safest environment at our buildings. As information becomes available, we will share updates at www.dupage88.net/Coronavirus.
I know with our involved parents/guardians, engaged students and community members, knowledgeable Board of Education members and dedicated and passionate staff, we will come together and support each other through this unprecedented time.
Respectfully,
Scott J. Helton, Ed.D.
Superintendent of Schools, DuPage High School District 88