Invitation to attend 36th Annual DuPage Area STEM Expo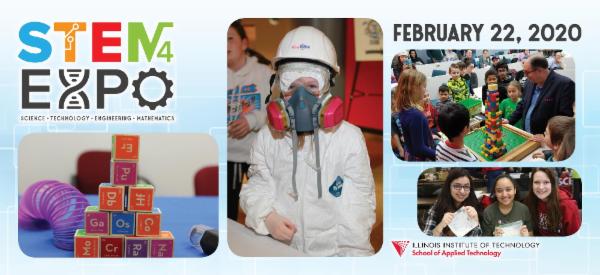 The 36th Annual DuPage Area STEM Expo will take place from 10:30 a.m. to 3:30 p.m. on Feb. 22 at 201 E. Loop Road in Wheaton.
The expo, which is being hosted by Illinois Institute of Technology in conjunction with national Engineers Week, is a specialized event designed to promote the awareness of professional and educational opportunities provided among engineering and STEM (science, technology, engineering and math) fields. Children in kindergarten through twelfth grade and their families are invited to enjoy free family fun and interactive exploration into STEM. Participants will experience more than 50 displays, presentations, projects to take home and activities.
For more information, go to https://appliedtech.iit.edu/stemexpo.